This year was a cinematic buffet, with a healthy mixture of genres hitting the screens. There have been several movies which I fell in love with this year, and here's a list of Bollywood films which I loved the most. My top ten movie picks are such that most of them hold some relevance to the world we live in presently, while others glorify the whites, blacks and grays of life.
On with the list-
Haider –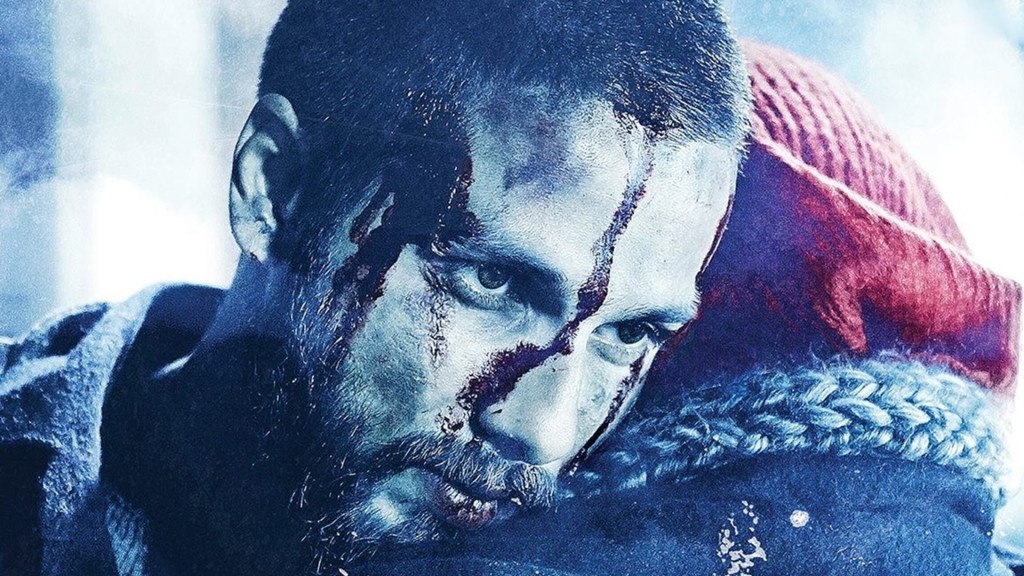 One of the smartest adaptations of Shakespeare's work ever, Haider finds its brilliance in narrative, cinematography and dialogues. Set in Kashmir 1995 against the backdrop of rising insurgency, this is one of the boldest Bollywood films tackling personal identity. The superb individual performances and haunting music further add to its appeal. (Review)
Ugly –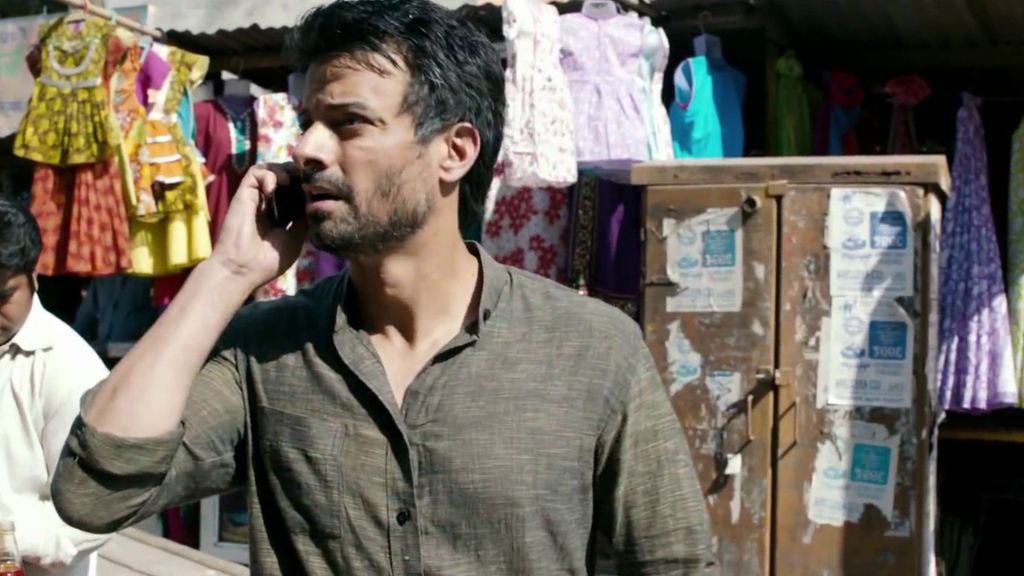 If ever I binge-watch Anurag Kashyap films, I would do Black Friday, Ugly, DevD first and the next day follow it up with Gulaal, No Smoking, GoW. Black Friday continues to remain Anurag's best work yet, but Ugly makes a very close rank call. The performances, dialogues and aesthetics can not get more real than this. The film's genius could be witnessed in quite a many scenes, but here are my few takeaways – the police-station's phone episode and Siddhant Kapoor's carefree dance towards the end. UGLY is the perfect Bollywood sign-off to 2014. (Review)
Dedh Ishqiya –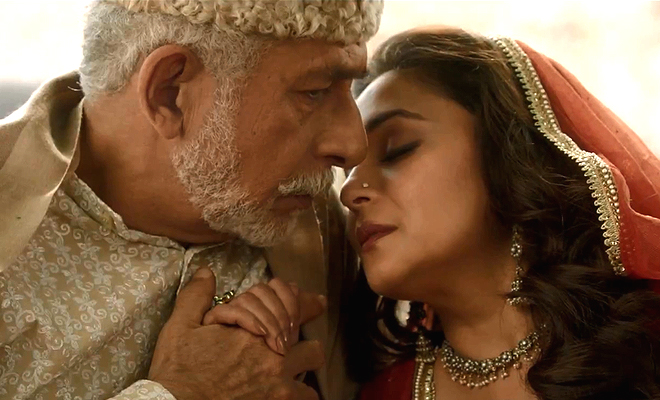 There are just too many instances in this film where it showed genius – rich Urdu dialogues, witty wordplays, handsome poetry, Vijay Raaz and Naseer's night-long standoff, and of course, goddess Madhuri Dixit in her elements. The homosexual element towards the end was very aesthetic as well. (Review)
Queen –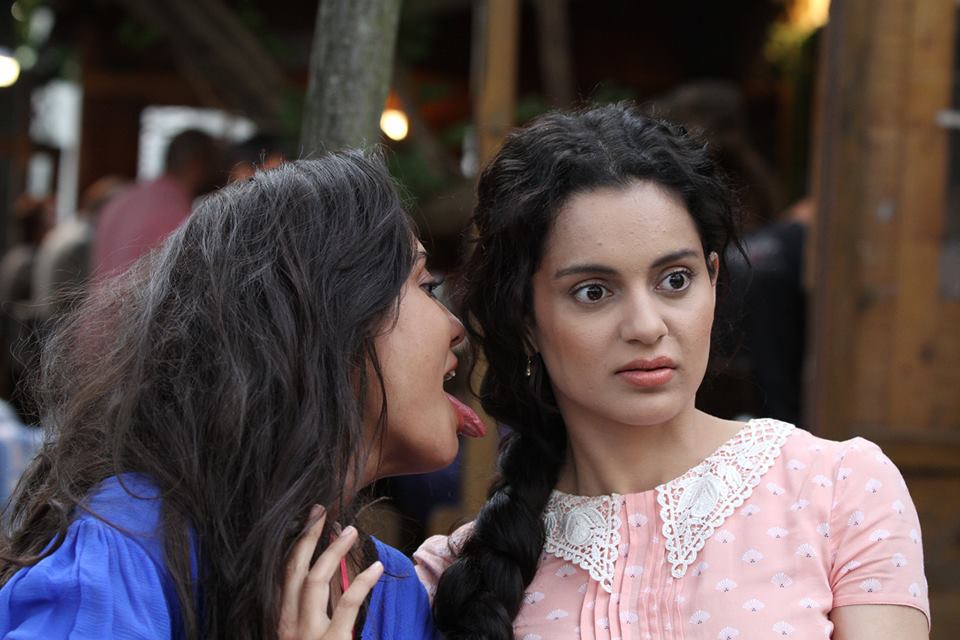 Queen was undoubtedly a breath of fresh air! This film is your regular coming-of-age story which transforms a dejected simpleton into a self-assured individual. The film scores on the fact that it speaks a global script in a local dialect. Along with director Vikas Bahl, music composer Amit Trivedi should be lauded for pushing this film up in ranks. Brilliant songs! (Review)
Ankhon Dekhi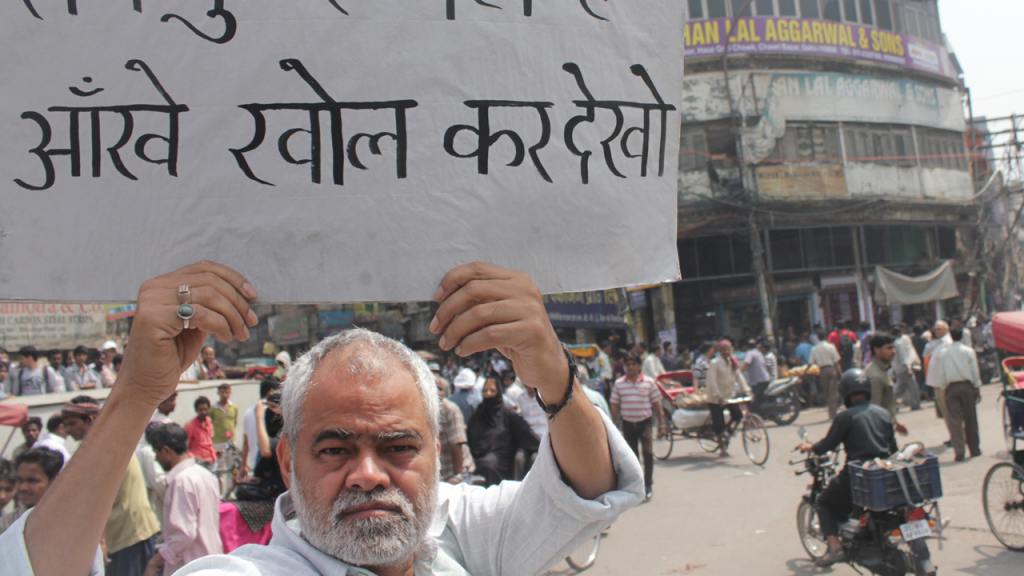 This small film has its main lead comprehending reality as he sees and experiences it, and he just won't entertain anyone else's hearsay for the same. Beautifully wrapped in layers of emotions and witty dialogues, this Rajat Kapoor gem makes for a terrific watch. Great story, great perspectives. Go watch if you haven't already.
Highway –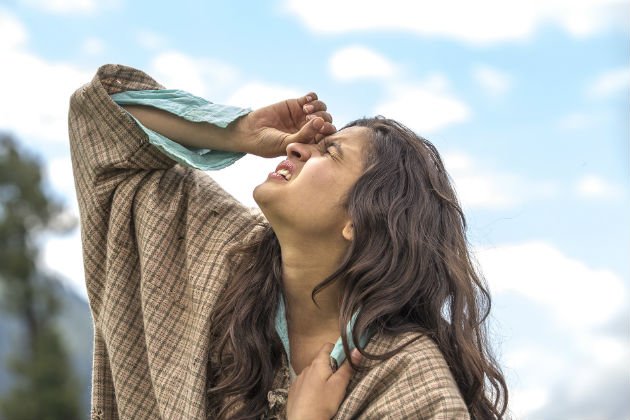 This is the film that seriously brought out Alia Bhatt's acting talent, and moreover, it's a brilliant road trip movie with rich long-takes, soulful serenity and lingering silences. The film is way different from anything Imtiaz Ali has attempted earlier, and it was definitely a welcome change if nothing else. (Review)
Filmistaan –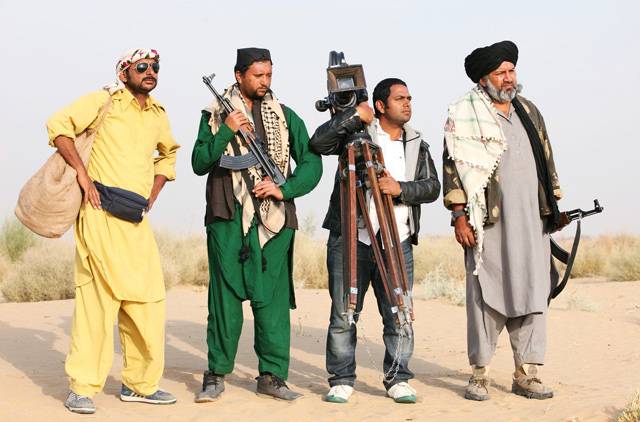 This film is testimonial to love shared by people of India and Pakistan for cinema, and how this medium could bridge the gap between these two countries. The strong content, the hilarious dialogues and the super-charming cinema-addict Sharib Hashmi guaranty full entertainment throughout the time you invest in this movie.
Sulemani Keeda –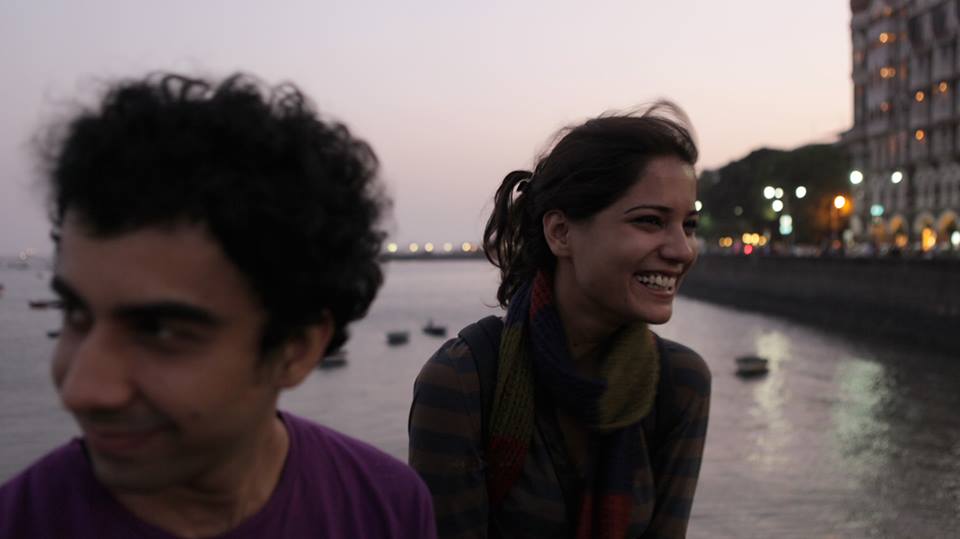 This film has been touted as the best A-rated Bollywood film since Delhi Belly. It belongs to the new breed of fresh voices that have been coming out from the Hindi film industry recently that strive to make something very different from the norm and average theatrical movie releases that we grew up with and relegate these days. This low-budget gem contributes to photographer's delight in many sequences with long exposure shots, double exposures, a song sequence composed only of still images, and it's great to watch them play out on the big screen. (Review)
Kya Dilli Kya Lahore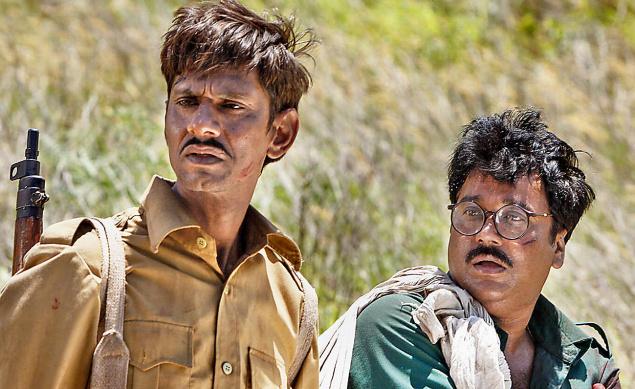 This is one of those rare, engrossing war dramedies which seem directly lifted off the stage. The fabric of Vijay Raaz's directorial debut is too theater-ish, and has got some good juice in the story and performance segment. The only thing that takes the sweet off the film is the musical score, which feels too forced and manipulative. The dialogues coupled with Gulzar's poetry lends more seriousless to this ever-relevant film.
Hawaa Hawaai –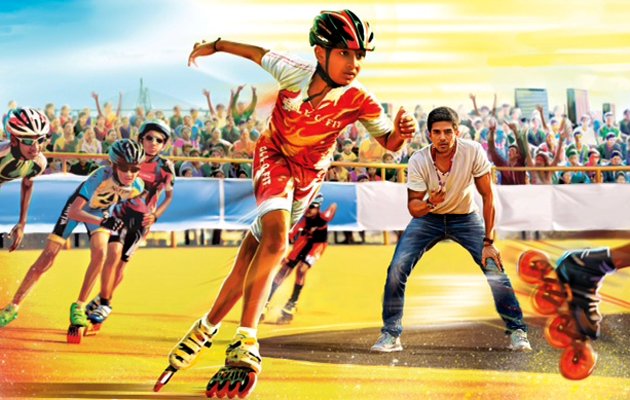 This small children's film has a big beating heart, and with Amole Gupte at the soul, you can rest assured that some of your own childhood elements shall be at play here. Dispose every single shred of your skepticism and go watch this inspiring bright spark of hope. (Review)
Honourable Mentions – 
Bhoothnath Returns –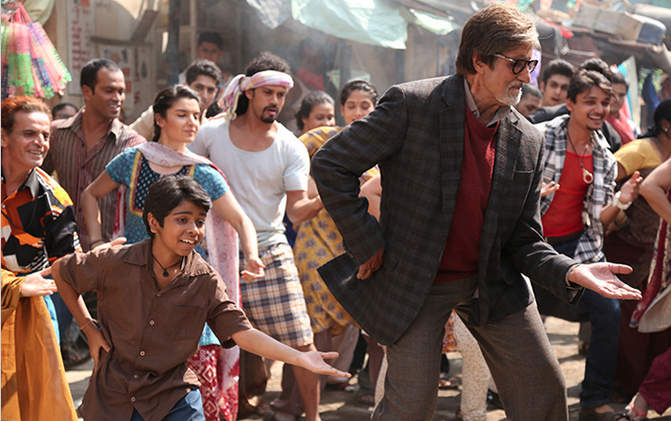 Having watched Bhoothnath, there was absolutely nothing I was expecting from its sequel. But the sequel blew my mind and had me smiling. This is one of those kiddy films that loves children and respects their intelligence. With election as a theme, the storyline had a good-hearted ghost from far-beyond returning to Earth and contesting election against a goon, owing to a loophole in the election guidelines. As illogical the premise may sound, it has a high entertainment factor and imparts important lessons on voting and the likes. With Parth Bhalerao and Amitabh Bachchan in the house yo, Party Toh Banti Hai!
The World Before Her –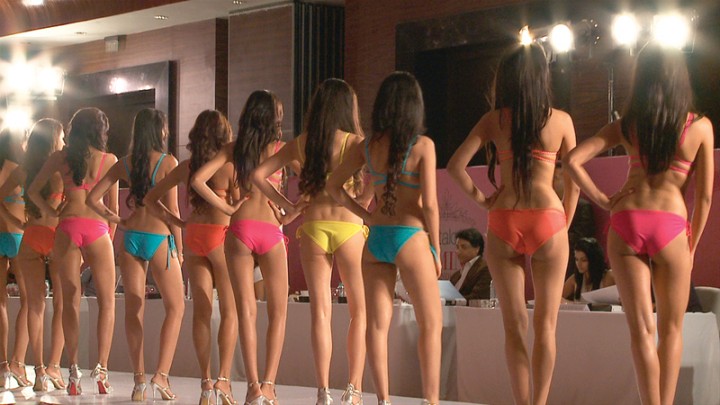 This dichotomic film, shot at two diametrically opposite month-long camps, traces the journeys of Prachi Trivedi, a young adult who trains impressionable single-digit-old girls at the Durga Vahini camp, the women's wing of the VHP, and Ruhi Singh, a middle class 19 year-old from Jaipur competing at the Miss India pageant in Mumbai. While Prachi is a regular and almost a legend at such camps, it is a completely new experience for Ruhi, who hopes to win the title and get the opportunity to represent India at international stage and hence, instant stardom. (Review)
Katiyabaaz –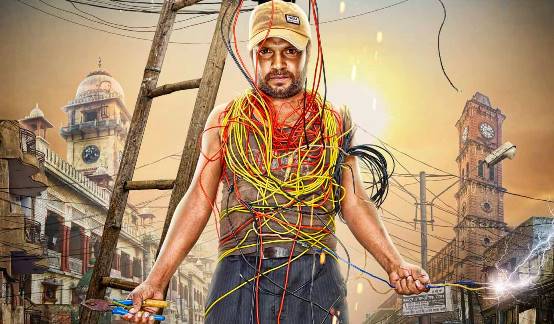 This documentary delivers as much entertainment as a commercial masala movie, and has a lead who is as flamboyant, as expressive and as layered as the greatest heroes we have seen on celluloid. The film themes around the power crisis in Kanpur, and how an individual is set to free the common people of their electricity-woes. (Review)
Gulabi Gang –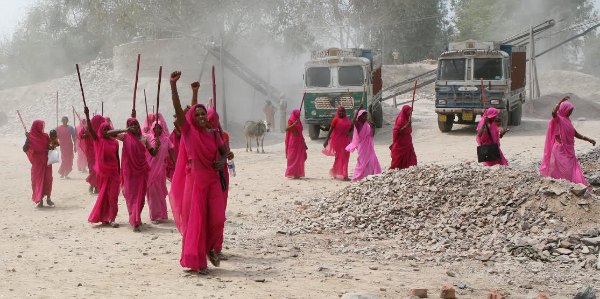 Pink-sari clad women vigilantes right the wrongs inflicted upon the fairer sex in the unfortunately patriarchal society. Directed by Nishtha Jain, this purpose-driven documentary deserves a see for the sheer courage these ladies personify. (Review)
Manjunath –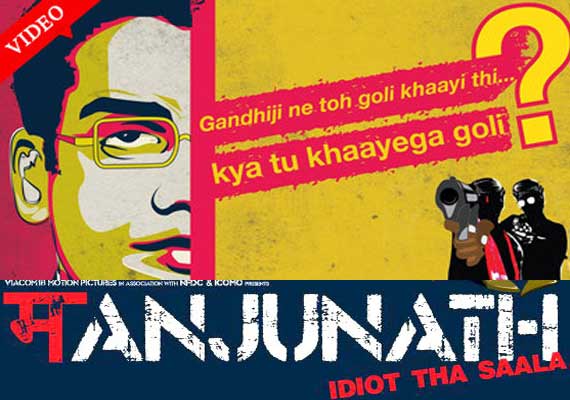 Based on the true story of Shanmughan Manjunath, this is the story of an IIM-graduate who challenged oil mafia and was murdered. Don't watch it for the drama, but for the sincerity with which it presents its case.
Hasee Toh Phasee –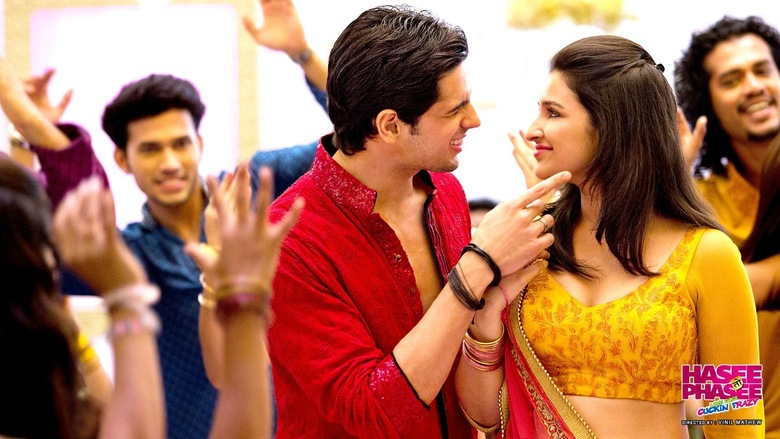 Parineeti Chopra was firecrackery awesome in this film, while Siddharth played a practical love-mender. Apart from these two, Anil Mange was the guy who cracked me up every time he was on-screen. Even though the premise is a bit cliche – guy meets the perfect girl just a few days before marriage – this is one of the most refreshing romedies to have come out this year; the romance feels real, the family discourses feel real, and the comedy subtly underplays the melodrama. (Review)
That's a curtain call for this year's list. You may ready my Top 10 of 2013 list here.