Rani (Kangana Ranaut) is pretty excited that her marriage is in two days. A day before that her fiance Vijay (Rajkumar Rao) calls off the wedding, citing Rani's outdated thinking and lifestyle as reason. Pained and cheated, Rani travels on her pre-booked honeymoon package to Paris and Amsterdam, where she meets several interesting people who bring out the best in her. She embraces new experiences, new friends, new cultures, and ultimately discovers true happiness.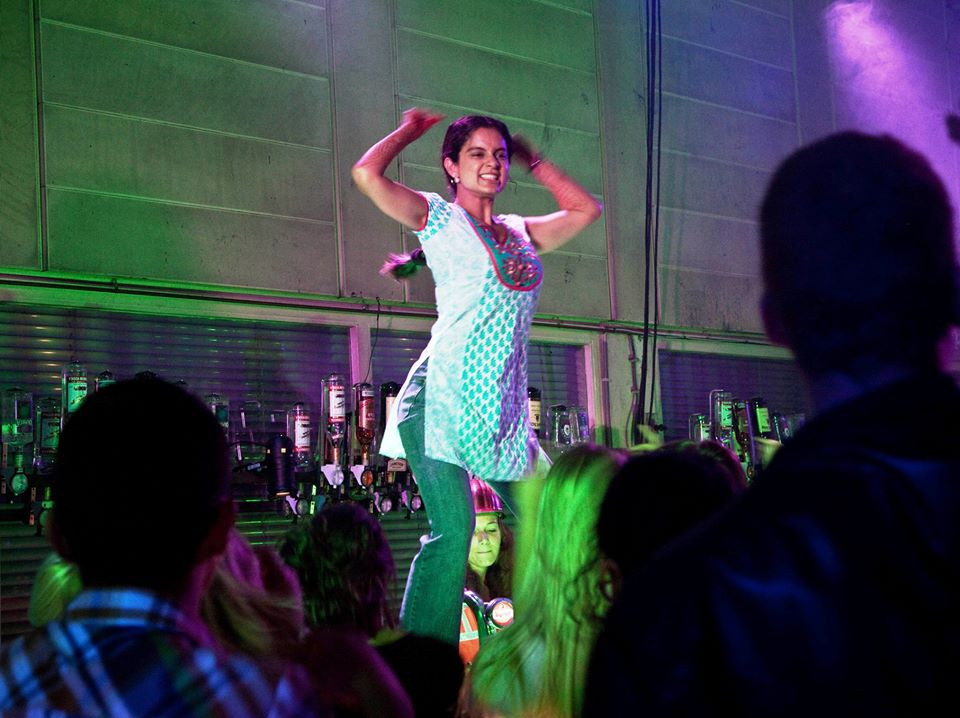 Queen is your regular coming-of-age story which transforms a dejected simpleton into a self-assured individual. The film scores on the fact that it speaks a global script in a local dialect. Vikas Bahl has beautifully developed this simple story into a film that shall appeal to cinegoers.  The script in itself has nothing new to boast, but the many wow elements peppered throughout the film make for decent entertainment. Except for the last 15-20 minutes when the film starts getting repetitive, there is not a single dull instant in the film. There are not many technical superbs in this film, but the script and Kangana's acting ensure that you remain entertained throughout the movie runtime. Moving on to Kangana – this underrated lassy has delivered her best performance so far. Her brilliance sparks off when she transports her Rajouriness to Paris, where she's drunk and sobbing for the sour lemons life offered her, but lightens up as soon as a Bollywood song starts playing in the bar. Her dialogues and punches are wonderful.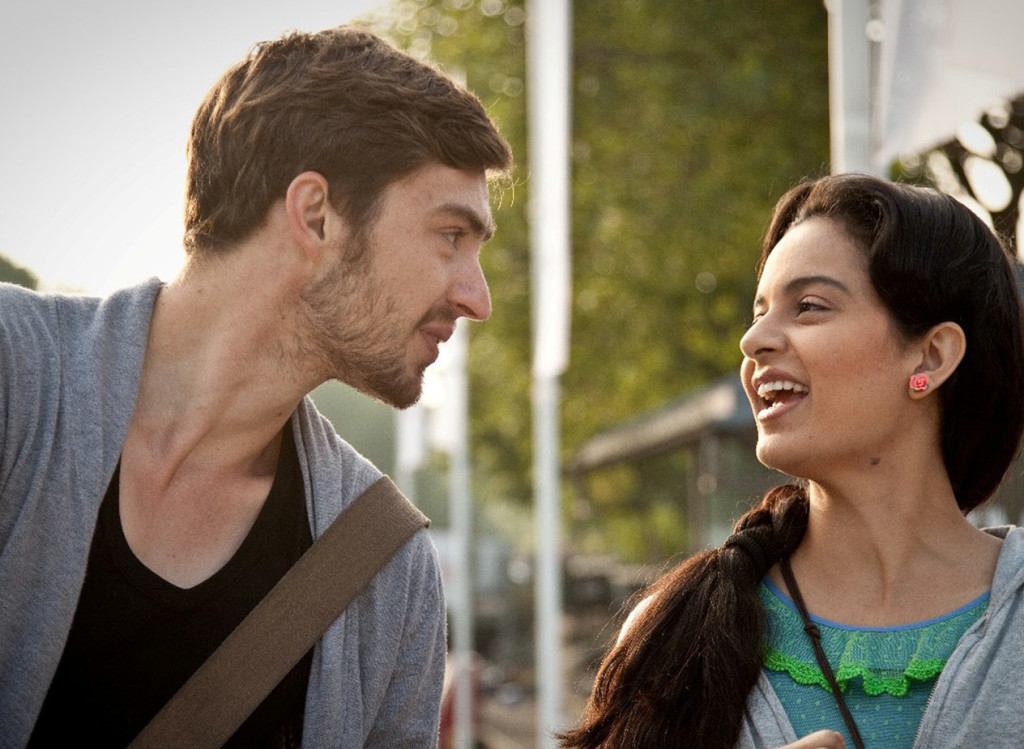 Other important performance in the film came from Lisa Hayden, who's a waitress in the lodge Rani stays in at Paris, and who helps the latter get back to her feet real soon. A good performance in the stipulated screen time. Rajkumar Rao was a bit mellowed down throughout, and rightfully so. He lets the queen of this film enjoy her rightfully deserved thunder, and is just happy enough to glow in her brightness. The side actors – Rani's little brother Chintu, and her hostel roomies in Amsterdam – deliver good.
This is another musical milestone achieved by Amit Trivedi. Each and every song – from the starting Punjabi wedding song to Kinaare –  complements the narrative and infuses life in the visual.
The Facebook Timeline-like end credits were total #Win. What a novel way to summarize the entire movie's fun in 3 minutes or less.
Overall Rating: 4/5