Bollywood in 2013 found great balance between the left and right side of the brain, and this was an year that shall be rejoiced by indie filmmakers throughout their career. Where mainstream Bollywood had very little to offer in terms of intellect and good entertainment, indie films veined their way into mainstream and wowed audience and critics alike. And the freshness these films brought with them just left people mesmerized and inspired with awe. There could've been no better celebration for the '100 years of glorious cinema' experienced on this soil.
On with the list: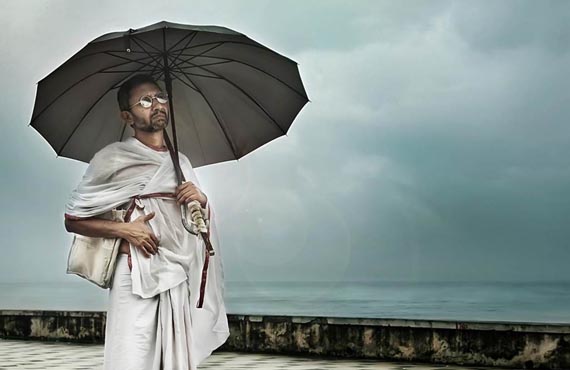 Ship Of Theseus: Anand Gandhi drives this film home completely on philosophical ideas, and the paradox presented gently makes love to your intellect. With one of the most original and contemporary interpretations of philosophies, this is one intense piece of cinema that simply warrants a see. (Review)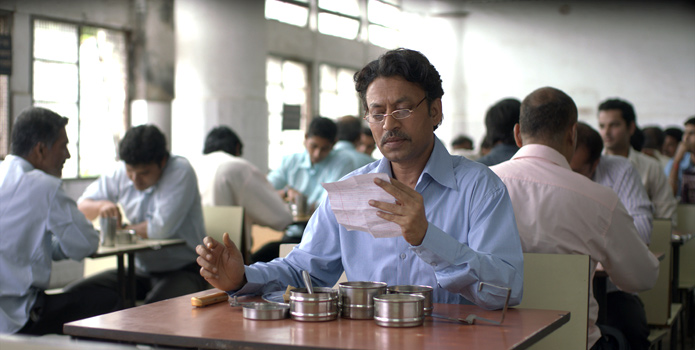 The Lunchbox: This is a film describing a person's loneliness in the maximum city, and how his stone-heart melts with the warmth projected by people who've lately entered his life. How he chances upon love through a dabba that was daily delivered to him makes the major theme of the movie, and there's a subplot which reveals the bureaucratic side of him where he mentors and befriends an apprentice. Recommended. (Review)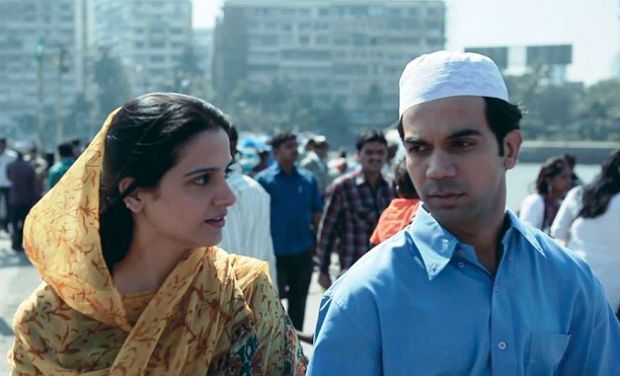 Shahid: This HAS to be the best Indian biopic this year. The film was first released in Mumbai Film Festival in 2012, and it kissed silver screen this year with minor tweaks. Chronicling the life of a controversial human rights and lawyer Shahid Azmi, the film taps in on your emotional economy, but is never preachy in its entire run. The film underlines good performances, and surely has some balls to show. (Review)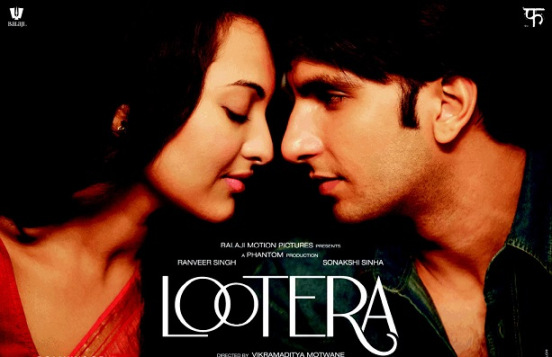 Lootera: A filmmaker's delight this. This is a heart sponge that soaks in all the love. The subtle performances, the beautiful visuals, the sedated screenplay, the joyful repartee , and the heavenly music- all these elements together glorify this love. The metaphorical leaf included is a master-stroke. (Review)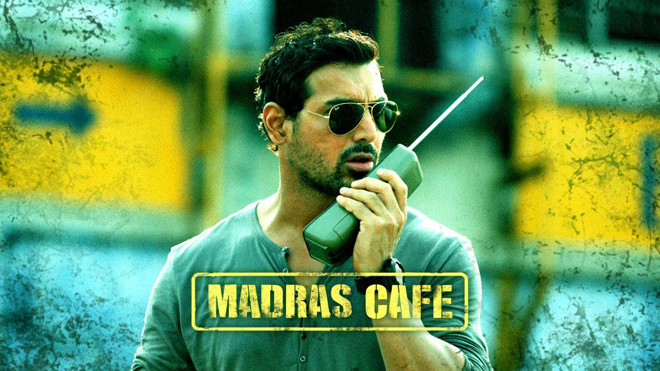 Madras Cafe: This film is an authentic simulation of one of the most inauspicious event of contemporary Indian history- the assassination of Rajeev Gandhi. The historical and the political details that developed this film are fruit of extensive research, and breaks the shackle of Bollywood stereotypes. For sincere efforts that have gone in this brilliant docudrama, it deserves a salute. (Review)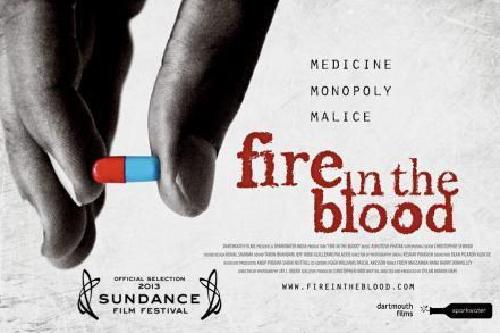 Fire In The Blood: An important documentary that sheds light on the corrupted agenda of pharmaceutical companies, and accounts many real problems, solutions to which have never seen light. The good work done by Cipla and other organizations has been appreciated. It's like the Inside Job of pharmaceutical companies, and should feature on your must-see list.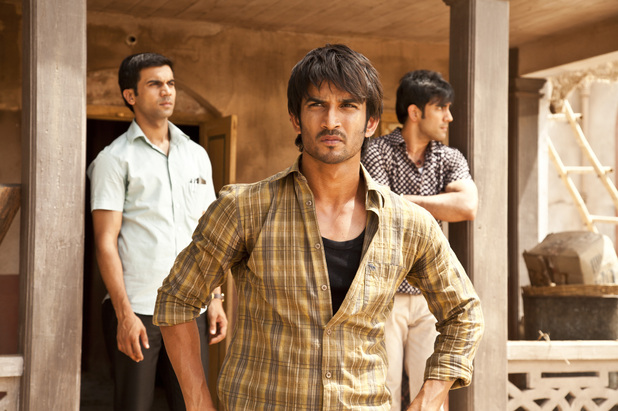 Kai Po Che: Friendship is an evergreen trend, and capitalizing on this emotion is highly rewarding, if done right. And Kai Po Che did it right. A movie adaptation of Chetan Bhagat's bestseller Three Mistakes Of My Life, Kai Po Che has all necessary commercial elements enveloped by the aesthetics of good cinema. Watch it already. (Review)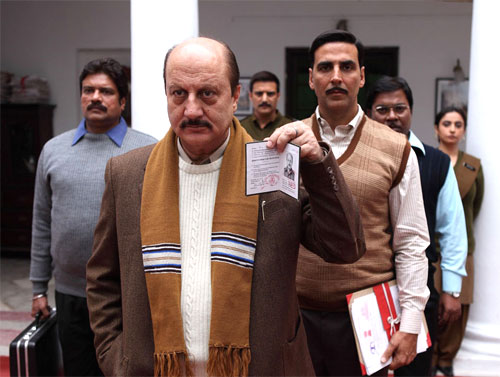 Special 26: This film almost pulled a desi Oceans Eleven, and is a reflection of the change (or the lack of it) the country has witnessed in the last 25 years- mostly in terms of India's rife corruption. Again, with two brilliant minds pitched against one another- one for law and the other against- this is a film that was received well in the commercial and critical circuits. Also, this is Akshay Kumar's most appreciated performance in the last four years (maybe more). (Review)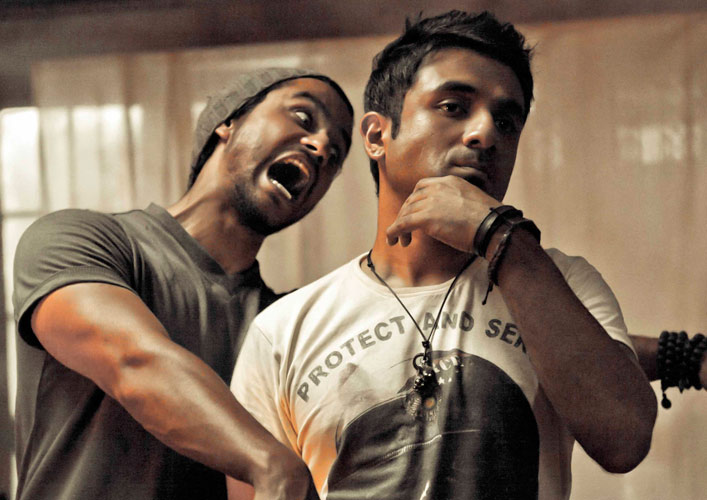 Go Goa Gone: This film is the what you'll get when you marry Dawn of the Dead to Delhi Belly. This is the first Zombie-comedy aka zomcom from the Indian shores, and is a fun laugh-riot. The dialogues,  the almost themepark-like sets, and a subtle message against drug-usage make this film a perfect matinee entertainment. (Review)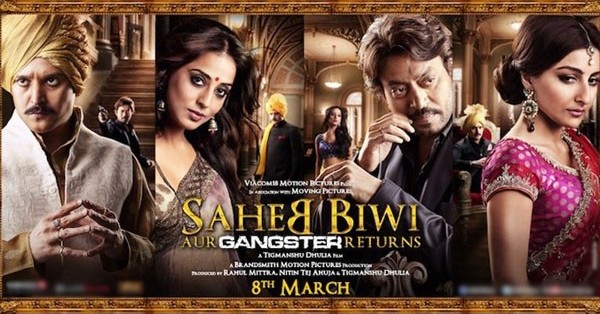 Saheb Biwi Aur Gangster Returns: An apt follow-up to the inglorious prequel, Tigmanshu's untamed Saheb Biwi Aur Gangster Returns orbits around immense dissatisfaction in the areas of life, with bigger ambitions mercilessly gunning down their smaller counterparts, and betrayal reigning over righteousness. (Review)
Apart from these ten, other films (not necessarily Bollywood) that held our attention this year: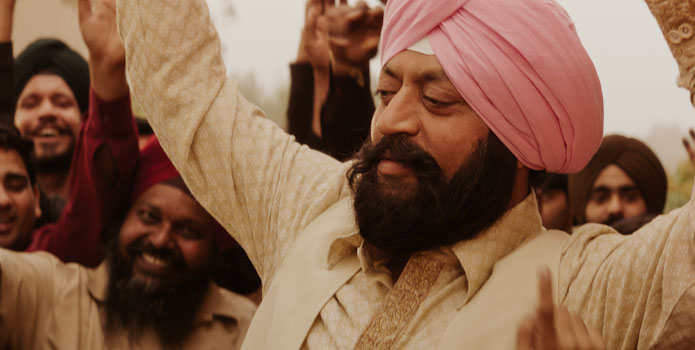 Qissa (Punjabi): This tale has been premised around the 1947 Partition of India, and narrates the story of a man whose wife bore him just daughters. When another daughter is born, he's determined to raise her as a boy, and has his family joining him in this party of deception. Soon the girl-boy has periods, and she's made to get involved in other manly pursuits like wrestling to keep the deception alive. Finally a girl-boy is married off to a lower caste girl, and hell breaks loose. The richness of the content in this film is arresting. This was shown at the Mumbai Film Festival This Year.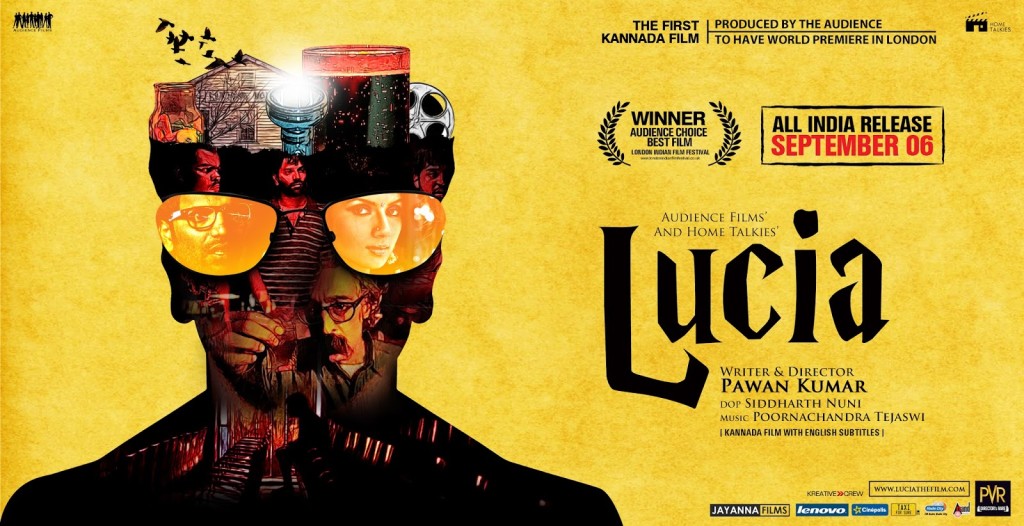 Lucia (Kannada): It's the first crowd-funded Kannada movie venture, and it's the first commercial Sandalwood movie to be releasing with English subtitles. An innovative attempt at film-making, this movie packs in a zeal that continues to breathe fire till the last 135th minute of the film. (Review)

B.A. Pass: Adapted from one of the short stories in Mohan Sikka's anthology "Delhi Noir", this film delves deep into human conscience, and narrates the story of a financially-challenged young man who's drawn into the perverted world of prostitution with the promise of quick money. A feisty piece of cinema. (Review)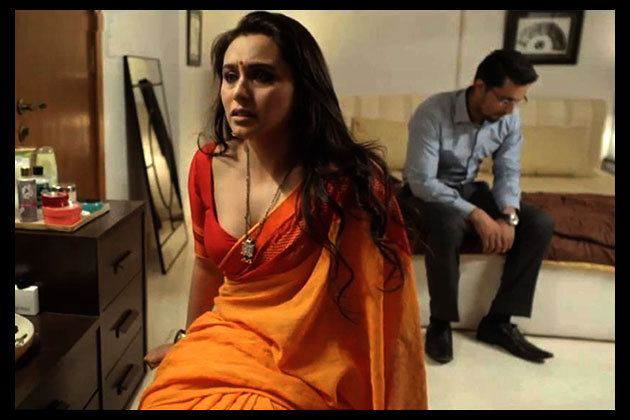 Bombay Talkies: This was a film that was made as a celebration of 100 years of Indian cinema, and there are particular segments in this movie that do stand out. Karan Johar's short and Dibaker Banerjee's short are my personal favorites. Anurag Kashyap's short tugged the heart.
This list ends here. I may have missed some really good movies here, and if I have, kindly state the same in comments below. If you liked reading the above post, perhaps you'd like to read about my favorite Bollywood movies of 2012 here.