We live in a society whose main agenda is growth and there exist select individuals who are the game-changers in their field and are remembered for ages. Anurag Kashyap belongs to the same gentry of game changers, though still in making, yet in the same class. His latest work Ugly is a cinematic experience, an artwork which proves yet again that Kashyap is the master of dark cinema. He has constantly proven his mettle with films like Paanch, Black Friday, Gulaal, DevD and even The Last Train to Mahakali. The efficiency, with which he blends the scene with the darker side of the character and even develops a character depending upon the scene, is something which is only seen in Kashyap's work. No doubt that Anurag Kashyap is the main and best lead of the film.
Theme: The film deals with the struggle of relationships of various kinds with a perfect backdrop of a missing child. The breaking, confronting and retributive relationships are impeccably blended with situations, lights and mood of the scene, making it a brilliant one, be it a relationship between a mother and her daughter, a husband wife relationship, a bond of selflessly selfish friendship, a relationship between a feared worker and his officer boss, relationships between the past and present husbands of a woman etc.
Approach: Silence, psychology, music and lighting are the key narrators of the film. Conflict of psyche and the way they are treated, tamed and used to develop each character is a concept worth noticing and a developing art of future cinema. Each scene and characters have distinctive shades of their own. Every scene and every character in the frame has been shot in such a manner that the narration of that scene is evenly distributed with each and every character shades and with a proper involvement of the character and its surrounding, a thing which is a treat to watch and a rare thing in Bollywood.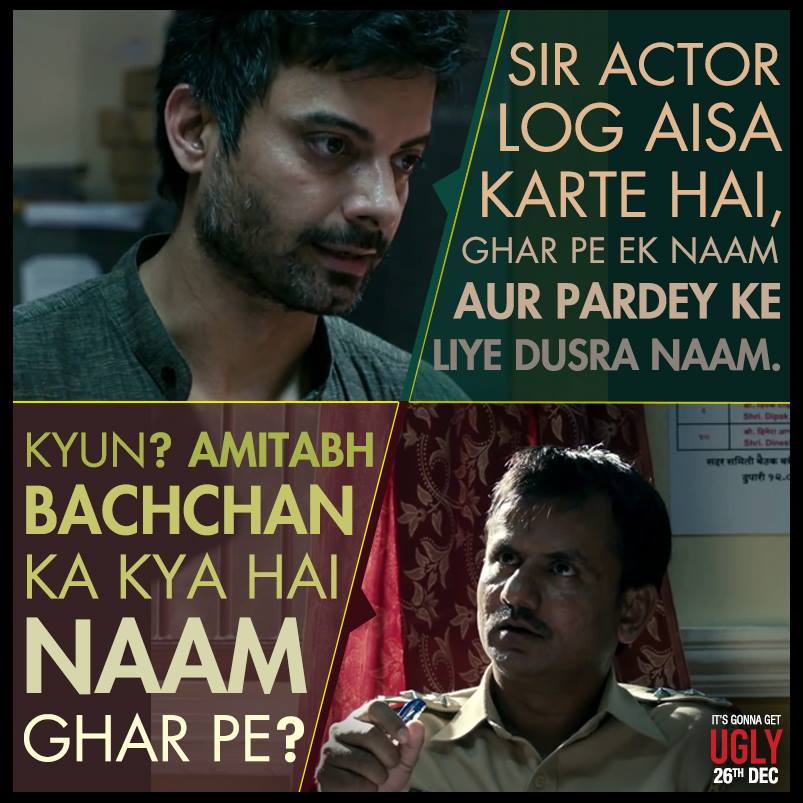 Style and Narration: Tarantino's approach of blending comedy or thrill to make a scene more appealing is perfectly seen in many scenes like when Bhat's character goes to the police station to report her missing daughter and the policemen takes Bhat's case instead her daughter's case is one of the best. The one where Roy's character asks about the song of an item girl and the way the police guy mentions the song is worth noticing. Scorsese's chaotic and reflexive nature of conversation is used at almost all places. The most important style that is followed is that every scene starts with a low note and is made progressive towards the end of the scene building the curiosity for the next scene.
Music : Kashyap is a true connoisseur when it comes to music. He is the man of taste and his films are an example of it. From Paanch to Black Friday to DevD to Gangs Of Wasseypur every movie of his has a musical style of its own. After Paanch, this film too has a very heavy involvement of Rock music. And people those who are love rock music, precisely of 70's and early 80's are the ones who will madly love the music in the film – it is so strong and descriptive that there are scenes in the film where the heavy metal fills the void of dialogues. The scene, the one where Siddhanth Kapoor's character dances on "Money" song in a yellow light is truly a pure psychedelic one and using Wankelmut's "One Day" in the background are few points worth mentioning. G. V. Prakash Kumar and Brian McOmber have given some brilliant tracks.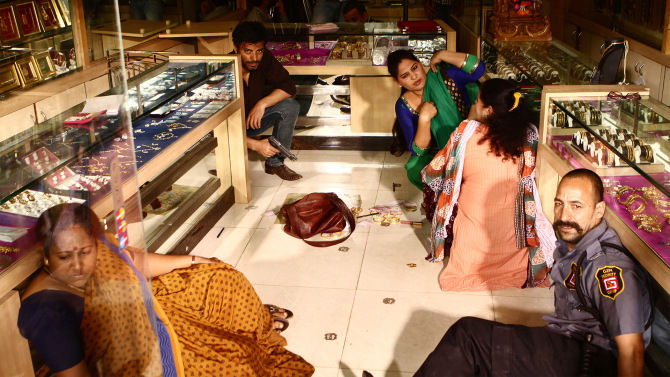 Performances: Ronit Roy is impressive in his intense and brutal angry policeman look. His performance is good, but he should now rethink before choosing the roles of not being typecast, which he has unknowingly started. Tejaswini Kolhapure has shown that though she never worked after Paanch, yet she still has the potential to pull off well and act good. Rahul Bhat is good but there are a certain scenes where a bit of realism is lost in pursuit of his acting. He needs a bit of polishing. It's actually Girish Kulkarni who is show-stealer of this film, though not in a major role yet indeed a very pivotal one with respect to the story. He was brilliant in the film. Every scene of his was a treat to watch and he was like the cherry of the cake in the scene. The same goes with Kashyap's protégé Vineet Kumar Singh, whose performance was also brilliant. Siddhant Kapoor was just superb in his almost-naked dance. Rest others were good and impressive in their roles as well.
Extra Mileage: Camera work could have been a bit better, but keeping in mind the budget of the film it's good. Dialogues are brilliant as seen in almost every Kashyap's work – realistic, rooted and mostly with a witty sense of humor. Every character maintained a specific style of their costumes and getup. There is a brilliant use of lighting done in the film – especially Red, Blue and Black lights.
Conclusion: A cinema and an actual one, which will leave you with mind-boggling thoughts of relationships once you leave the theater. And above all if by any chance you are a parent, the first thing you will do after watching the film is get hold of your children and shall probably may cry. Such is the impact of cinema and we can proudly say yes, this is one of them.
Please go and watch. Have the ugly experience.
Overall Rating: 4.5/5
There's a short-film prologue to UGLY that Phantom recently shared online. You may watch it here –