After we covered the review of the play – Nava Gadi Nava Rajya, on which this movie is based, we thought the film adaptation would just be a repetition on the big screen. But boy were we wrong. The movie is so much better (or should we say 'different') than the play. And given the albeit sad fact that there's a larger audience for movies than plays, we think that debutant director Sameer Vidwans has delivered a job well done. The movie is about the newly wed couple Rushikesh (Umesh Kamat) and Amruta (Priya Bapat) and how the share the sweet and sour moments of the first phase of their married life. Here we want to take a moment to shower accolades on the movie's writer Kshitij Patwardhan for giving us a story that is run-of-the0mill in nature for some but doesn't get boring even for a minute. Thanks to carefully crafted and casted characters. Every single one of them are just perfect for the role.
Priya Bapat as the bubbly, carefree Amruta who doesn't want to take life seriously – is a charm to watch on screen. She may remind you of Jab We Met's Geet but set in a maharashtrian backdrop she is sure to win thousands of young hearts. Coupled with Umesh Kamat, who suits perfectly as the responsible, caring and concerned husband, together they make every scene of the film seem like something that could happen to each one of us.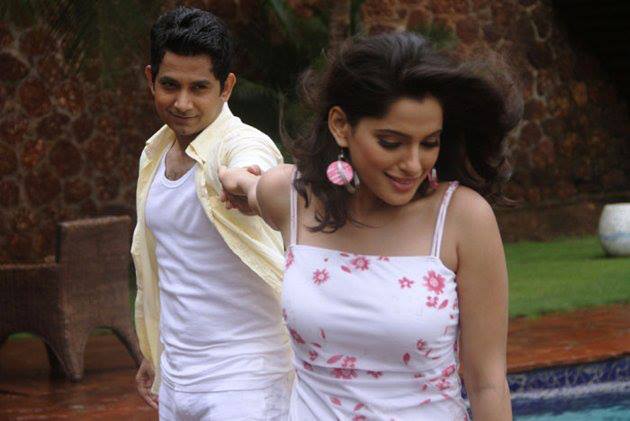 As the story unfolds, we are introduced to one hurricane of a character – Himmatrao Dhondepatil (Siddharth Jadhav) who carries the movie single-handedly on his shoulders and makes up for most of our cheerful moments. We couldn't help but say that it was a one-man show for him. He plays the character of Amruta's childhood friend who has made it large in life without being detached to his roots. As a grown up he is a Oxford-return scientist who doesn't like to make too big a deal of it. His strong bond of friendship with Amruta and their craziness when beside each other is what triggers the cold war between Rushi and Amruta. As we see their raw bond split apart, in comes Rushikesh's colleague Radhika (Sai Tamhankar) who makes matters worse with her timely presence for Rushi who is in need of a friend who understands his matters. Her role as the troubled grownup who can't pull herself as things get bitter is going to win her a lot of appreciation. But we say it again – it is the character of Himmatrao, who cracks us up non-stop and is fast getting popular as the 'The Butterfly Man', that is going to stay in our hearts for long.
For all those who say and believe in the phrase 'opposites attract' and have witnessed fights between the mature and the childish, this movie is a must watch and a total entertainer.
Most of us today have girl and guy friends. Do we drift apart from them or stay connected in the same college-going fun way after we get married – is the question that every young couple faces. And this is exactly the reason why this simple plot is going to strike a chord with today's youth. The music of the movie given by Hrishikesh Kamerkar is impressive and befitting in the parts. After Butterfly Man, it is the sooting nature of the songs – 'Nava Gadi An Nava Rajya', 'Aas Tu' and 'Kadhi Na Kadhi' that will attract a lot of ears.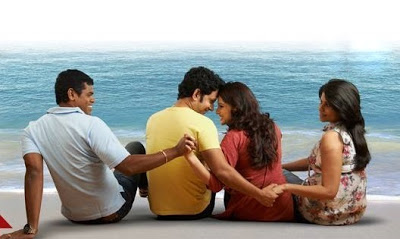 Lastly, we have excellent side roles played by Seema Deshpande as Amruta's doting mother, who is brilliant in her small screen presence and Madhav Abhyankar as her father. There's the evergreen Vandana Gupte who plays the role of Rushikesh's Aunt as Mandodari Mavshi. Her roles can never go unnoticed.
For all those who say and believe in the phrase 'opposites attract' and have witnessed fights between the mature and the childish, this movie is a must watch and a total entertainer. The subtle combo of sensibility with appropriate doses of humor is what has won the movie houseful theaters. Don't miss watching it with friends or family.
Overall rating- 3.5/5