Time Please (Nava Gadi Nava Rajya), Katyar Kaljat Ghusli, and now Natsamrat. These three are some of the latest Marathi stories that have been promoted from stage to the silver screen. Except for Time Please, I've never experienced the theater versions of the other two stories, which I'm told had audience getting all goosebumps-excited. With Katyar Kaljat Ghusli being loved by one and all, high footfalls for Natsamrat were very much anticipated. And Nana Patekar in this extremely mature role does not disappoint.

The play, originally conceived by VV Shirwadkar, still finds itself etched in the memory of the older generation. Retired Shakespearean actor Ganpatrao Belwalkar (Nana Patekar) has given away his entire property to his children, much against the wishes of his wife Kaveri (Medha Manjrekar) and a few years down the line he's discredited by his thankless children and decides to stay away from them.
I was told Ganpatrao Belwalkar is a dream role to essay for any actor. And upon watching the film it's apparent why. There's a whole spectrum of emotions that had to be enacted through this character's medium, and Nana delivers a brilliant performance. His long monologues were a treat to witness, and honestly, these were the heart of the film. One other performance that stands almost as tall as Nana's is that of Vikram Gokhale's. Gokhale plays Ganpat's best friend Rambhau, and on more than one occasion completely steals the show.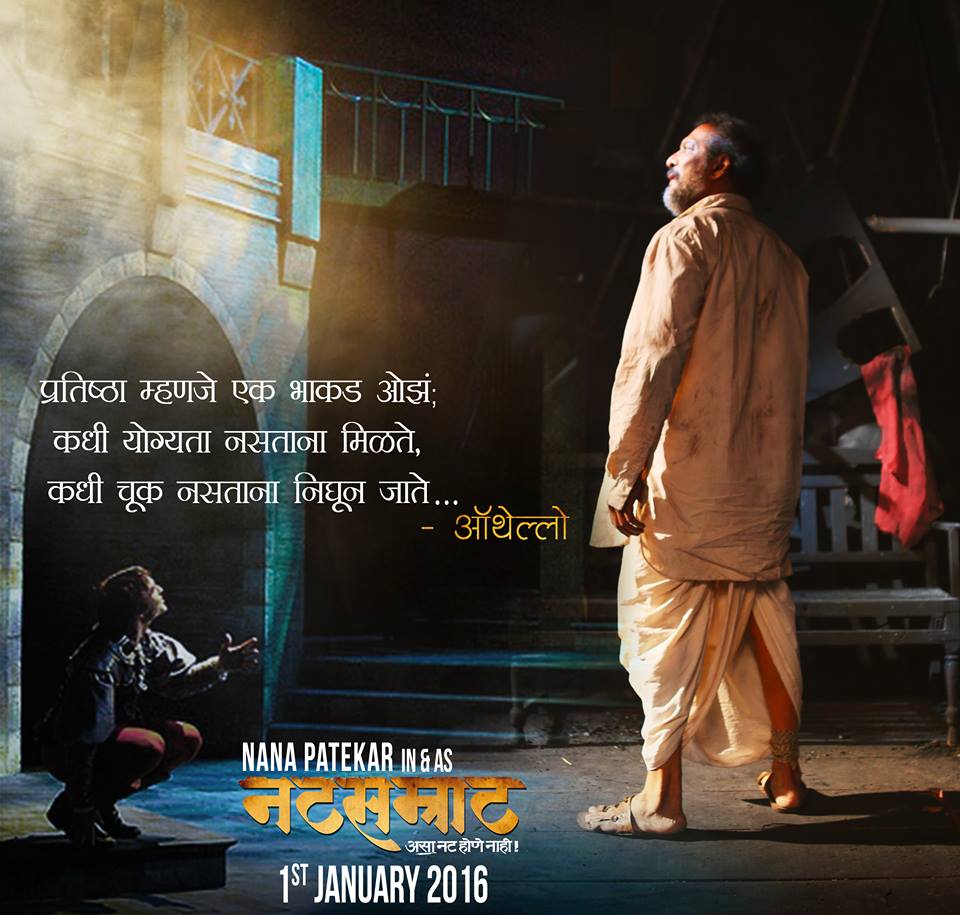 Mahesh Manjrekar's direction follows a very linear narrative, and the first half of the film takes a long time to build up. The second-half more than makes up for it. The filmmakers have over-indulged in melodrama, and that may wary some of the younger audience.
Natsamrat packs a solid start for Marathi cinema in 2016, and one can only be wishful of more good things to come.
Overall Rating : 3.5/5