This is the story of friendship and love – that's how you can layman-ify the theme of Duniyadari. And like most stories about friends and foes and fights and the friends falling love, this one begins in college. Winning thousands of Maharashtrian hearts, the entire movie is staged in Pune. Thanks to the excellent sets of S.P. College or Alka Talkies, it is the huge star cast and the beloved background of Pune that has got Duniyadari a houseful reception in multiplexes all over Maharashtra.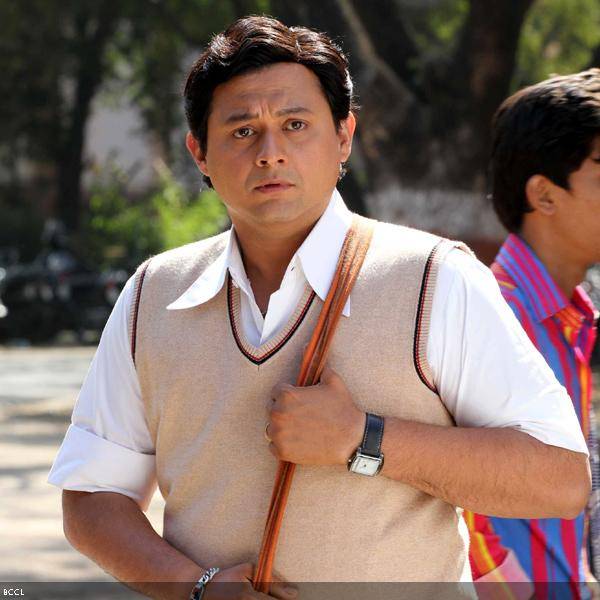 Inspired from the famous novel by Suhas Shirwalkar, director Sanjay Jadhav has made a bold attempt to the brings to life the age-old story of pyaar and yaari in a refreshing way. In the beginning, we are introduced to grandpa Pritam (Sushant Shelar) and grandma Shirin (Sai Tamhankar), who narrate the story through their memories. We are taken back to the late seventies, which is made overtly evident through bell-bottoms, polkafied dresses and wigs on every head. Here we come across the lead – Shreyas Talwalkar (Swapnil Joshi), a businessman's son, who has reached this college in Pune out of pure reluctance only because his mother wishes so. Then comes in the picture the katta-gang leader, the ever-enigmatic DSP aka Digambar Shankar Patil aka Digya (Ankush Chaudhary) who befriends Shreyas just after slapping him hard across the face, but would later be ready to meet any ends for his 'yaar' and his 'pyaar'. Shirin is portrayed as the bold beauty of the 70s who manages to swoop Shreyas off his feet in the first few meetings itself. Here comes in the girl-next-door Meenu (Urmila Kanetkar), whose entry unfolds a love-triangle between the leads. In due course of things, we see a half-villain called Sai (Jitendra Joshi), who you wish wasn't there for most part of the story. And though he looks creepy and disgusting like a villain should, Jitu is one actor you don't want to be left under-utilized.

Now alongside the triangular love story, there's Digya's love life (paired with Richa Pariyalli) taking its toll too. Richa's role is sweet and it is Digya's performance that everyone take back home as a sweet memory. In the second-half, how these youngsters manage to pave their way through the difficulties is intersected by an interesting climax and a worthwhile end. For all its goodness, I feel that had the same story been shown in the current era and not the 70s, most of the young hearts would have found an instant connect.
It was awesome to see fans cheer their way for the favourite actors – Uday Sabnis, Sandeep Kulkarni, Varsha Usgaonkar, Uday Tikekar, Nagesh Bhosle and the late Anand Abhyankar, whom we all miss. The real cherry on the cake though is the presence of some really good music accompanying the characters in their journey throughout. Apt lyrics by Sanjay Krishnaji Patil, Sachin Pathak and Mangesh Kangane, and music by Sameer Saptiskar, Pankaj and Amit Raj is commendable and worth noting. Isn't everyone already humming to "Tik tik wajate dokyat"?
3/5