As thousands of families wait in line to buy a ticket for a Marathi movie on a Sunday, they experience that the movie 'Timepass 2' is different. Running houseful across multiplexes and single screen theatres across Maharashtra, this movie is a grand success for everyone – the Marathi film industry, the actors – Priyadarshan Jadhav, Priya Bapat, Prathamesh Parab, Ketaki Mategaonkar & not to forget Praju's father Shakaal aka Vaibhav Mangle, the makers – Essel Vision & Atthansh Communications and of course the brand himself – Director Ravi Jadhav.
When the movie 'Timepass' first hit the screens, nobody had any expectations. Even though the entire marathi audience was mesmerized by the phenomenon that Natrang was (Actor Atul Kulkarni is awesome. Period.) Ravi Jadhav's Timepass had newcomer lead and Ketaki was just out of Shala movie's success and that made Timepass a pleasant fun-packed ride that surprised all. Owing to its super-catchy dialogues, the praise for Timepass spread mostly by word of mouth  and audiences began thronging theaters in large numbers. A never-before-done-in-Marathi kind love story of two school going kids did surely click with the viewers.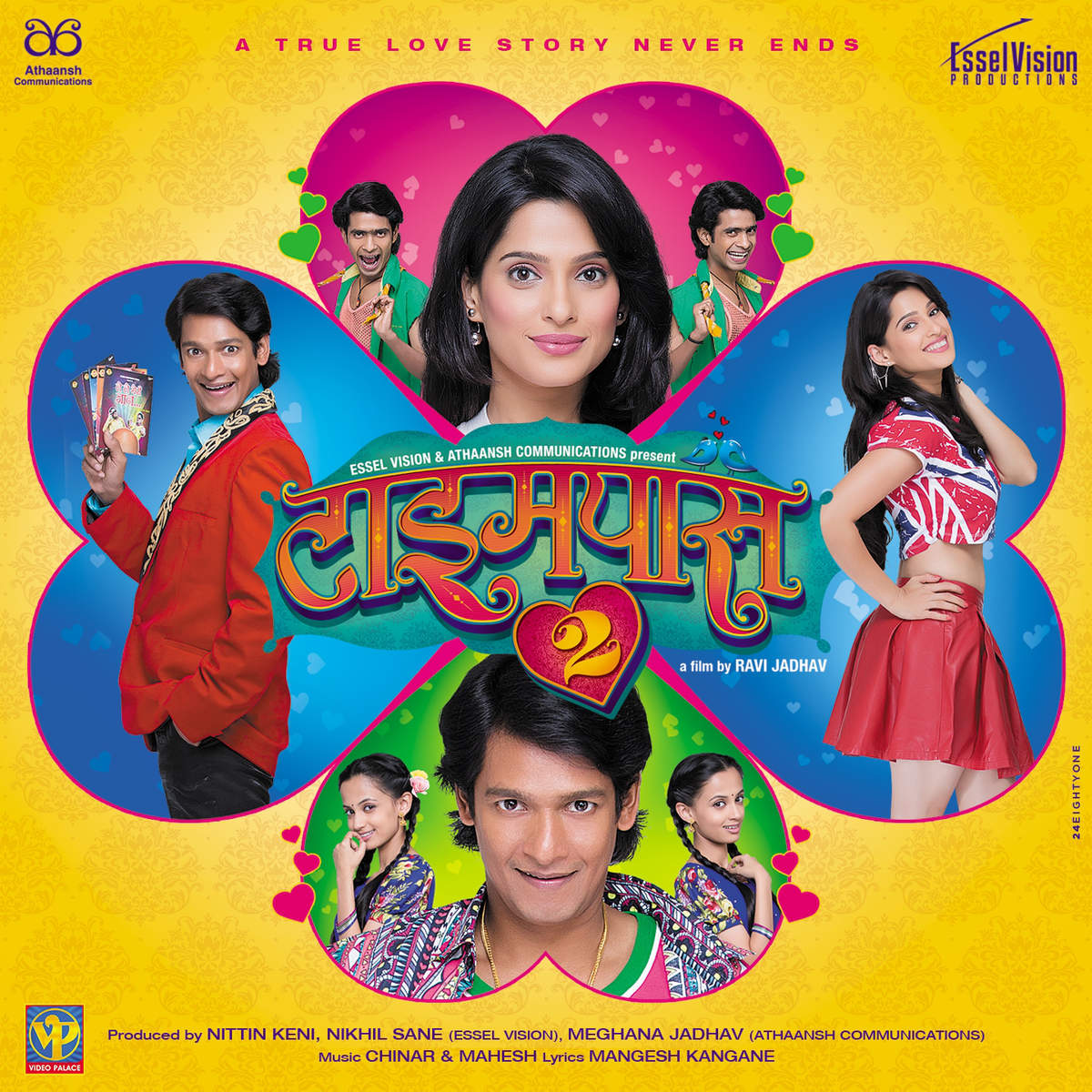 Though the makers say that a sequel to Timepass wasn't planned, most viewers would agree that the movie's end was a large indication of story left open for more.
And here it is – Timepass 2. The leads from the first movie – Dagdu and Praju have grown up. And if you have caught the movie's trailer, you will agree that Priyadarshan as the grown up Dagdu seems a perfect fit. Without giving you any spoilers, we would love to share that Prajakta (Priya Bapat) has moved to Konkan with her family and Dagdu has become a CD/DVD seller. She goes to Mumbai is search of her dreams and in her heart of hearts still loves Dagdu. Whether Dagdu goes back to her and wins Praju from her father, who is still adamant about getting a well-educated groom for his daughter, is how the rest of the story unfolds.
The movie's pace is fast and there isn't too much drama or emotional atyachaar. However, some melodramatic scenes between Praju and her father were over the board and unnecessary. Acting wise, all the main characters deliver a fantastic performance. Bapat carries the role of grown up, matured Praju very eloquently and Vaibhav Mangle keeps the charm in his role of a angry father effortlessly.
The consistently humorous tone has been carried forward from the prequel and if you don't mind 'a lot of repetition' from the first movie Timepass in the version 2 (as we assume that you thoroughly enjoyed Timepass and its dialogues), you will find that Timepass 2 lives up to its expectations. If you are looking for freshness of story or non-stereotype characters, we believe you might find Timepass 2 a boring rerun of the age-old stories of the poor guy gets the rich bubbly girl by convincing her father.
As for the music, we believe it's only fair to compare this one's songs with the old one. We still can't stop listening to 'Fulpakharu', 'Mala ved laagle', 'Prem ki Yaatana', and the item number 'Hi Poli Saajuk Tupatali'. Though Timepass 2 songs don't pack as much punch as the prequel, we believe the songs 'Sunya Sunya' by Ketaki, 'Praju' sung by Mahalaxmi Iyer and 'Waow Waow' will leave a good after taste for the months to come.
Without swaying much from its genre, which is a DDLJ style love story interspersed with punch-full of epic marathi dialogues and fun characters, this one is a must-watch for anyone wanting a good TP over the weekend. One thing is sure that Timepass 2 will stick in the memory of Marathi movie-watching crowd as they have got their first Super Hit sequel. The housefull cinema halls are a testimony to that.
Do watch with friends who love to pass time watching a marathi commercial blockbuster, the only one since Lai Bhaari.
Overall Rating – 3/5