Google touches our lives in so many innumerable ways, that too on a daily basis. It helps us find houses to rent, food to eat, and places to visit and guides us on every turn. It's a companion which travels with us from the remotest corners of Alps to the busiest lanes of India, helps us relish food from the Local Jalebi Wala to Ernos Bistro in France. It has revolutionized the 'Digital Life' by providing open-source mobile OS, free online videos, digitizing books, providing interactive maps, cloud storage etc. But beneath these technical revolutions there is an underlying emotion which touches our lives to make it better, brings people closer and makes them safer by giving them the power to unlock the streams of information with just a click.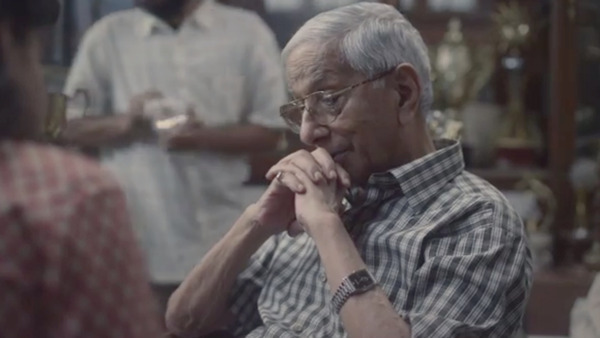 Google has always been a loved brand. In the ocean of ferocious white sharks it is the tranquil Blue Whale who has always maintained a clean image among the customers as well as the competitors. Apart from having a 'Do No Evil' policy their PR and Marketing team also does a great job which always keeps them in the good books of people.
Google has always followed a simplistic approach towards marketing its products, be it the design of their logo, products or an advertisement, they believe in keeping things simple but close to the heart.
Their most recent commercial released a few hours ago is an example of their "simplistic, close to the heart" approach in marketing. The viral video narrates the story of two friends separated during India-Pakistan partition in 1947, who reunite with the help of services provided by Google. This video belongs to that category of Ads which are meaningful, thoughtful, relevant and at the same time heartwarming. It's splendid to see an international brand such as Google taking such a sensitive issue and portraying it beautifully while marketing their product at the same time.
The Ad mixes technology and emotions splendiferously. Watch the video here and get touched:
The Youtube caption of the video – "Partitions divide countries, friendships find a way," is supposedly one in a series of five videos. The heartwarming video has already received over 463,382 hits in a day.
How has Google touched your life today? Let us know in comments below.