The Infosys Science Foundation awards 2013 were bagged by five eminent scientists, a well-known historian and a noted linguistic at an event held Tuesday. The trust established by the Indian IT-pioneer Infosys Limited is funded by a corpus of Rs 100 million contributed by the company's trustees which even include its co-founders. The prize money is is bestowed upon the winners every year since 2009 in each of the six science disciplines and humanities.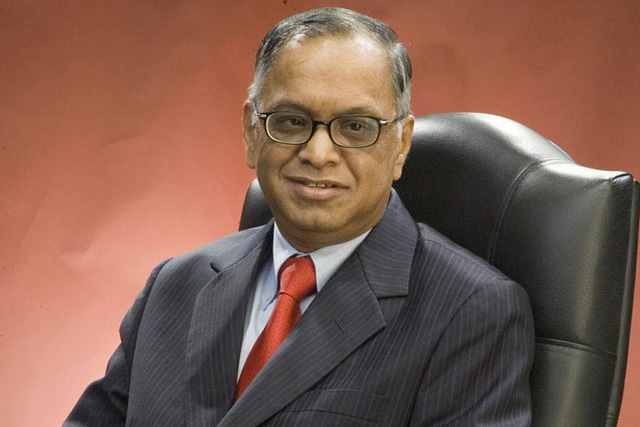 Here's the speech-excerpt by Infosys co-founder and Executive Chairman NR Narayana Murthy-
I'm very positive about the trend of scientific research in India; a thrust has to given by higher education and scientific research in the country towards problem solving, solving problems that we see around us.

Once we bring that focus, I have no doubts at all that our scientific and engineering researchers will do as well as anybody else. But that orientation is critical for us. Today in science education there is very heavy emphasis on learning, there is not much focus on relating theoretical ideas to practical situation around us, there is not much focus on understanding nature by using our theories. Once we start changing our direction towards some of these, I do believe that we will make progression towards helping our youngsters in relating to science education. This will be a huge effort and will require long time, lot of money and efforts.

Current government has increased the outlay to education by almost three times, the Prime Minister has announced scholarships to outstanding youngsters to pursue research in India. There are several initiatives that current federal government has taken, but these things will take time to produce results. Having said that, I must confess according to international ranks- India is really nowhere….. that I think is a cause for great concern. But I do think that if we continue all the wonderful efforts that this government has done for the cause of higher education. I'm sure- as we move forward we will be happy with what we have.
The prize money has been upped to Rs 55 lakh than Rs 50 lakh last year. The award ceremony shall be held on 8th February 2014 in Bangalore, where the winners shall be honored by Seventh Secretary General of the United Nations Kofi Atta Annon.
Listed below are the winners of Infosys Prize 2013:
Engineering and Computer Science: Prof Ramgopal Rao (IIT Bombay)- for his contribution in comprising nanoelectronics.
Archaeology: Prof. Nayanjot Lahiri (Delhi University)- for incorporating archaeological knowledge with historical understanding of India.
Linguistics: Prof Ayesha Kidwai (Jawaharlal Nehru University, New Delhi)- for researching links between Hindi and Urdu.
Life sciences: Rajesh Gokhale, director, Council for Scientific and Industrial Research (CSIR), for his work in lipid metabolism in tuberculosis.
Mathematical sciences: Prof Rahul Pandharipande (ETH Zurich)- for his contribution in the field of algebraic geometry.
Physical sciences: Prof Shiraz Minwalla (Tata Institute of Fundamental Research (TIFR))- for his contribution to the study of string theory, gravity and quantum field theory.
Social sciences: Prof AR Vasavi (Nehru Memorial Museum in New Delhi)- for working on agrarian society, globalization and resulting impact.
via: IANS