Innovations in smartphones are reaching next level. We wouldn't have thought that we would see a full body water proof phones a few years back. Things have drastically changed and now fiction iw turning into reality. A company has come up with a project which will surely blow your minds. It claims that the phone is capable to float. Yeah, you heard that right! This is a water-proof and buoyant device which is named as Comet. The CometCore is a project on IndieGogo for World's First Buoyant Smartphone. The project is currently up for pre-order and seeking funding of $100,000 USD with, as of this writing, 44 days left to complete funding. Funding is currently at a little over $7,551 so the team behind CometCore are going to need a lot of help to reach their goal in the time left.
Comet Core's Teaser:
https://youtu.be/zNP8515aOXU
Well, the interesting part is that Comet is not just a another smartphone with just a single gimmicky feature of a smartphone with mediocre hardware. This "Floating phone" is integrated with powerful hardware at present in the industry as well, which is noteworthy. It even boasts a great set of mesmerizing features as well which is very rare to see in the smartphones that are available, such as an attractive border of Turquoise LED lights present around which acts as notification lights, a biometric platform that detects users body temperatures and changes its color to users mood accordingly, and a  military-grade 256 bit AES Quantum Lock which is capable to encrypt voice communications for high privacy concerns.
Comet Core's Prototype Video of the Phone Floating:
Prashanth Raj Urs CEO & Founder of this project stated that:
"We developed Comet to be a phone that people could truly take anywhere. We also wanted Comet to really reflect its users' personalities, so we made it as customizable as possible. Comet is very functional, but also fun to use."
On specification front, CometCore flaunts a 4.7 inches almost bezel-less screen with a whooping 720*1280 resolution AMOLED display , Imaging hardware completes with 16MP camera on front as well as rear sides of the phone. The best part is both cameras can be activated simultaneously.  A 2.0 GHz octa-core Qualcomm Snapdragon 810 and a 4GB RAM is fitted in the phone to make it a power house. It is brewed by Android 5.1 OS for efficient multi-tasking. A 2800 mah battery is present to offer a above average battery juice.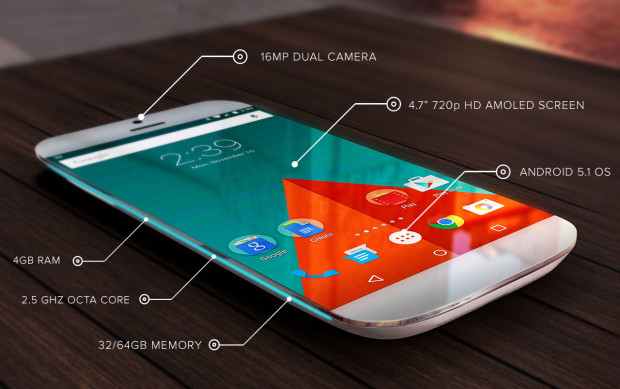 As far as pricing and availability, there are Super Early Bird, Early Bird and the Core Pack priced  $249, $289 and $329 for the 32 GB variant and $279,$329 and $399 for 64 GB variant including shipping. Consumers who choose Core-pack will receive CometCore's water-resistant Bluetooth earphones as a reward on Indiegogo.
For more information, visit http://bit.ly/CometCore 
To encourage by backing up visit: http://bit.ly/CometCoreIndieGogo.