A few days ago WhatsApp in its update enabled the 'blue ticks' or read receipts, which let the sender know whether the recipient has received and read the message or not. The update wasn't received with equal excitement among the masses, and following the many feedback and suggestions, WhatsApp has finally decided to lay the ultimate decision of whether the ticks should be visible or not in the user's hands. As of now, the new version 2.11.44 with the read receipt disable support is just available in the messenger service provider's website, but should be soon rolled out to Google Play as well. The toggle to disable the button could be found under Privacy in the Profile Settings. The image below shows from where you can able/disable the read receipts.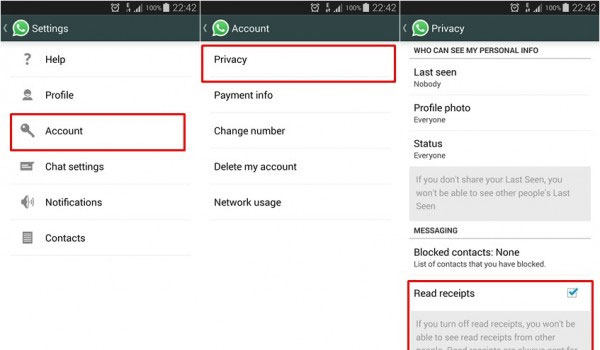 Apart from this feature, the new update rolls out heads-up notifications, which have been released in Android 5.0. To the uninitiated, Google with Android Lollipop has let developers to set-up priority-flags for their notifications, and when the maximum/full-screen priority flag has been set for a specific notification, it prompts the heads-up notification display. The heads-up notification appear for a brief amount of time on top of whatever the user is using at that time, with a layout detailing all possible actions which could be undertaken. After this time period, the notification gets back to the normal notification shade. For the new WhatsApp messages, Android 5.0 shall prompt heads-up notifications.
Are you happy with WhatsApp's decision to make the read receipts optional? Let us know in comments below.