Raaaawwwwrrrr! The Singham roars yet again. Singham has many many fight sequences in Mumbai's Bandra-Worli sea-link. Singham "bounces" his enemies black and blue, and punches punches punches. Singham has a new sidekick (better known as Daya) who's popular for breaking doors (by the way, I'm anticipating a shower of whistles for "Daya" when that happens on-screen). Singham has a new love-interest even, who, like Singham, loves slapping politicians. And, Singham is totally against black money. Rohit Shetty makes sure that his second addition in the franchise is one big affair, what with the huge success of the first. But where the first film was a little rooted, the second film seems too over the top, and that may take the charm off it.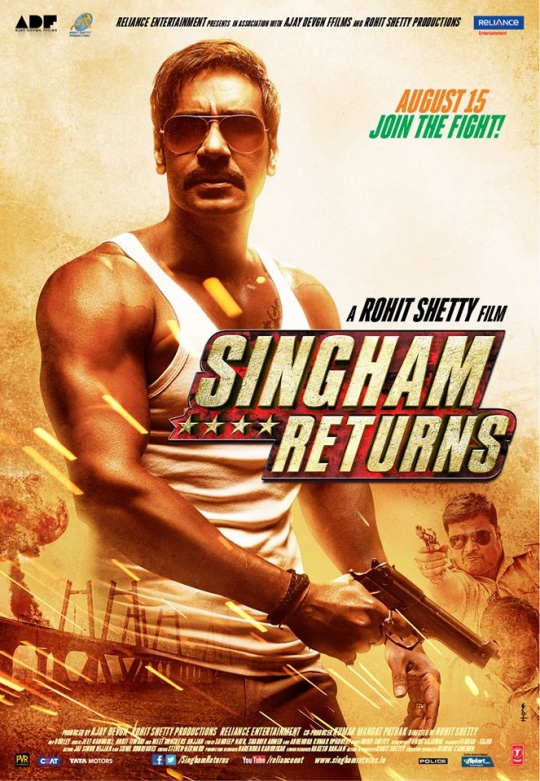 The action is everything you could expect from Shetty. The cars fly high, gravitational laws are rendered all useless, and South Indian punch manages to make its way via Devgn. Amole Gupte in a negative role had me excited a lot (after Kaminey, I was really looking forward to see the villain in him), but the trailer did not generate enough any interest in me – neither for the hero, nor for the anti-hero.
Produced by Reliance Entertainment in association with Ajay Devgn Films and Rohit Shetty Productions, Singham Returns is slated for an August 15th release.
Watch trailer here: