Movie Synopsis-
GONE GIRL — directed by David Fincher and based upon the global bestseller by Gillian Flynn — unearths the secrets at the heart of a modern marriage. On the occasion of his fifth wedding anniversary, Nick Dunne (Ben Affleck) reports that his beautiful wife, Amy (Rosamund Pike), has gone missing. Under pressure from the police and a growing media frenzy, Nick's portrait of a blissful union begins to crumble. Soon his lies, deceits and strange behavior have everyone asking the same dark question: Did Nick Dunne kill his wife?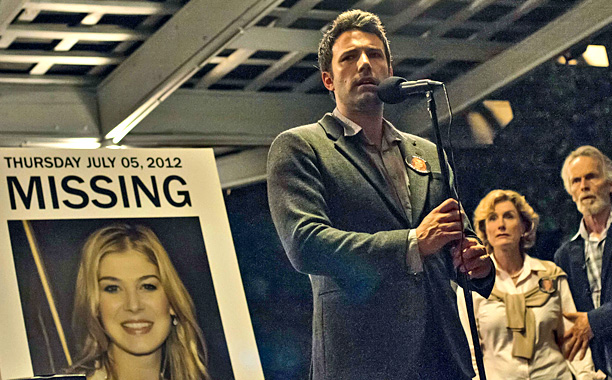 It's being said that Gillian Flynn, author of the novel the film is based upon, wrote the film's screenplay with a different ending to keep readers interested in the film version, and viewers from getting spoiled.
With Reese Witherspoon as one of its producers, Gone Girl premiers in US on October 3rd.
Watch the trailer here: