1897 – Controversial litterateur and cultural and political commentator, Nirad C. Chaudhuri was born. Chaudhuri first penned the famous 'The Autobiography of an Unknown Indian' (1951) whose dedication raised many eyebrows. The book takes us back into the Chaudhuri's childhood and adulthood days in East Bengal and Kolkata respectively and admires the role of the British in moulding India's tomorrow. However, the memoir wasn't well received and Chaudhuri was ousted from service and blacklisted as a writer. Some of his other works were 'A Passage to England', 'Clive of India', 'To Live or Not to Live', 'The East is East and West is West' etc.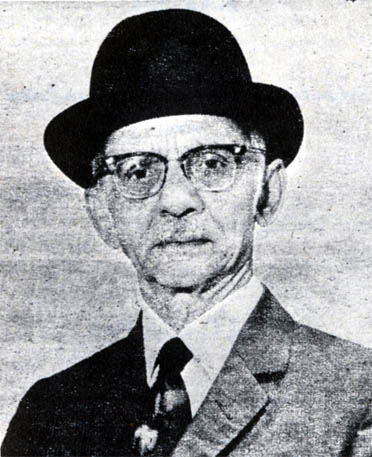 In 1965, he became the first Indian to win the Duff Cooper Memorial Award for 'The Continent of Circe' while in 1975, he received the 'Sahitya Akademi Award' for 'Scholar Extraordinary: The Life of Max Muller'.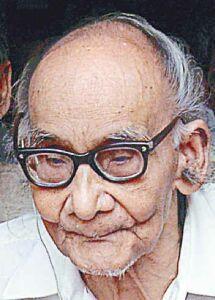 1907 – Lawyer, Educator, Politician and regarded as one of India's greatest parliamentarians Prof.Hirendranath Mukherjee was born. The Padma Shri was bestowed on him in 1990 and the Padma Vibhushan in 1991.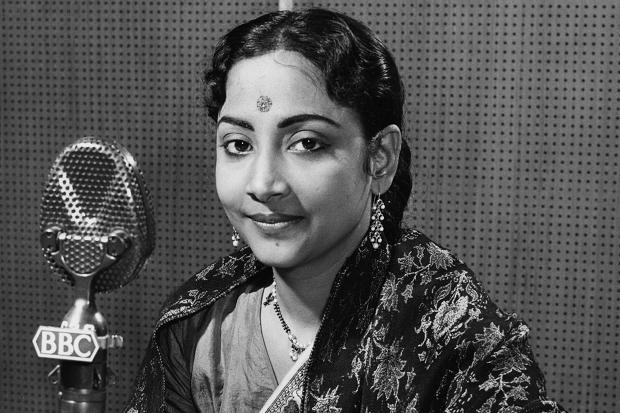 1930 – Noted playback singer who mesmerised audiences with 'Babuji Dhire Chalna'(Aar Paar – 1954) and 'Mera Naam Chin Chin Chu'(Howrah Bridge – 1958), Geeta Dutt was born. Geeta, who trained under K. Hanuman Prasad, first sang in the mythological film 'Bhakt Prahlad' (1946). In a career of almost twenty five years, Geeta Dutt crooned over 1200 songs for Hindi films including 'Mera Sundar Sapna Beet Gaya' (Do bhai – 1947), 'Tadbir Se Bigdi Hui Taqdeer' (Baazi – 1951), 'Jaane Kahan Mera Jigar Gaya Ji' (Mr. & Mrs. '55 – 1955), 'Aye dil hain mushkil' (C.I.D – 1956), 'Na Jao Saiyaan Chhuda Ke Baiyaan' (Sahib Bibi Aur Ghulam – 1962) etc. She last sang for music director Kanu Roy in 'Anubhav' (1971).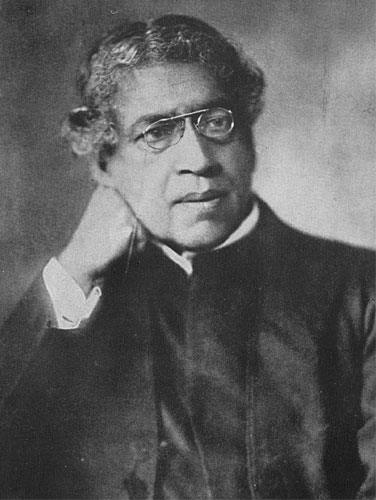 1937 – Considered as 'One of the pioneers of modern science', eminent physicist, botanist, archaeologist and polymath Acharya Jagadish Chandra Bose passed away. Acharya Bose was a student of and conducted his research with Nobel Laureate Lord Rayleigh (discoverer of Argon) at Cambridge. Upon his return to India he joined the Presidency College, Calcutta as a professor of Physics and continued with his work. He made significant progress in the field of remote wireless signalling. He was the first to produce and study the millimeter-length radio waves. A pioneer in the technology of microwave optics, Acharya Bose was the first to demonstrate how semiconductor rectifiers detected radio waves. He invented the crescograph which measures growth in plants as small as 1/1,00,000 inch per second. It was with a crescograph that Acharya Bose demonstrated how plant tissues produced electric responses to different stimuli like electrical, mechanical and chemical similar to animal tissues. This discovery influenced the fields of agriculture, physiology, chronobiology and medicine. Acharya Bose has many firsts to his credit including the first work in Bengali Science fiction 'Niruddesher Kahini'(1896) and the first from the Indian subcontinent to obtain a US patent (1904).