Google today celebrates the late M S Subbulakshmi's 97th birth anniversary in a Doodle, that depicts the maestro with a sitar, surrounded by musical instruments and flaunting her trademark red bindi.

The first musician ever to receive a Bharat Ratna, Carnatic vocalist M S Subbulakshmi belonged to a musical family based in Madurai. At 11, she gave her first public performance at a temple in Tiruchirapalli. When 13, she sang at the Madras Music Academy, which bent its traditions of inviting only popular musicians for the young Subbu. By 17, she had gone solo. Not only Carnatic music, but Subbulakshmi also dabbled in Hindustani classical, bhajans and devotional songs in several regional languages.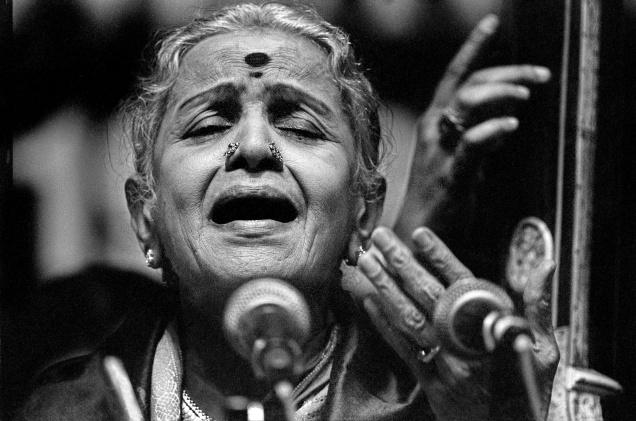 M S Subbulakshmi spanned the globe as India's cultural ambassador, and sang at several internationally prestigious locations. She even starred in a few Tamil films, and essayed the role of poetess Meera in the popular 1945 film (both Hindi and Tamil versions). She's also been honored with  the Ramon Magsaysay Award, the Sangeet Natak Akademi Award and both the Padma Bhushan as well as the Padma Vibhushan, plus the Bharat Ratna which was bestowed upon her in 1998.
She passed away on December 11, 2004.
Engage yourself in some MS music here-