Nana Patekar would be soon seen in the Marathi film Natsamrat, where he plays a veteran theater actor who has risen from mediocrity and has seen the best of times acting in plays based on the works of William Shakespeare and who has been reigned the 'king among all the actors', but life is not equally rosy during the later years of his career.

From the film's trailer the concept looks somewhat similar to Amitabh Bachchan's The Last Lear, where the stalwart essayed a similar character, though penury had not hit him as hard.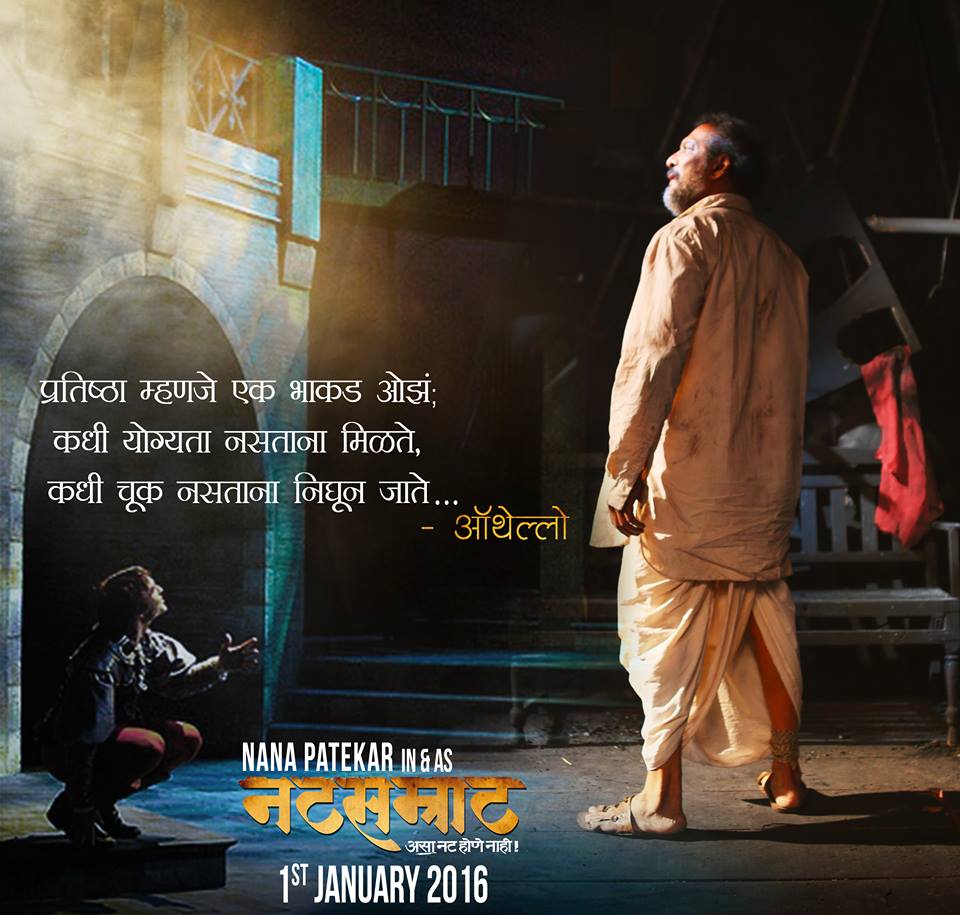 Nana Patekar's last Marathi outing as Dr. Prakash 'Baba' Amte in the philanthropist's biopic was an immensely successful one. We'd expect a similar footfall for his upcoming film as well.
Watch the trailer here-
Adapted from A.V. Shirwadkar's classic and directed by actor-director Mahesh Manjrekar, Natsamrat releases on the eve of new year on January 1, 2016.