With just weeks remaining for Motorola's event on September 4th, where the company is likely to unveil the eagerly-awaited Moto 360 Android Wear smartwatch along with successors to Moto X and Moto G, online retailer Best Buy has accidentally revealed the specifications, complete features and pricing details. Spotted by Droid Life before the page was pulled off, the Best Buy mobile showed listed the smartwatch for $249.99 (approximately Rs 15215/-). This is pretty competitive pricing, as the other two Android Wear smartwatches announced – Samsung Gear Live and LG G Watch – are priced at $199 and $229 respectively.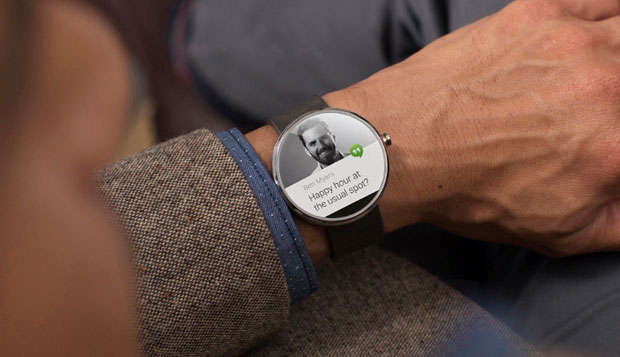 As per the specifications revealed, Moto 360 shall be compatible with devices running Android 4.3 Jelly Bean or higher. It features a 1.5-inch backlit LCD touchscreen display with 320 x 290 pixel resolution, includes an inbuilt heart rate monitor and pedometer. The smartwatch is waterproof up to 3.3 feet for about 30 minutes. It supports Bluetooth 4.0. Moto 360 has a stainless-steel case and a plastic case back and equipped within is a Texas Instruments processor. It runs on a Li-Po battery, capacity of which is unspecified still.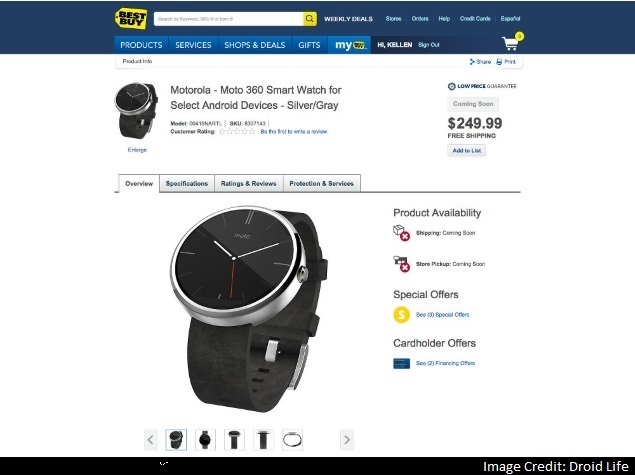 It's all in the wrist now – you can check who's calling or mailing you, your friend's new social update, or the time of your next scheduled meeting. Moto 360 is even voice-responsive. All you have to say is 'OK Google' to check the current stock market rates, to send a text, to schedule an appointment, to take a note or to create an alarm.
Image Source: Droid Life