Finally after fourteen years of rolling out the proposal, Telecom Regulatory Authority of India (TRAI) induced regulations for International calling. As of now, the customers didn't have any option of buying the International calling cards from International Long Distance Operators of their choice. This certainly was not at all an economic friendly deal for the customers as they ultimately end up paying up more money for the service which somehow shouldn't charge that much.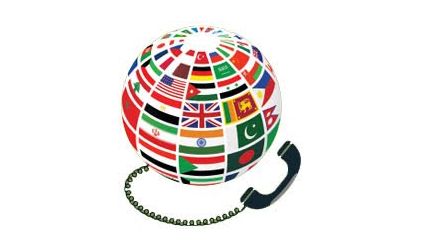 TRAI on Tuesday announced the regulations for the charges an International Long Distance Operators (ILDO) must expect to pay to access providers. These access providers are the local telecom operators to which ILDO's are liable to pay charges for International Subscriber Dialing (ISD). The rate has already been fixed at 120 paise per minute for the wire-line and 40 paise for the wireless service. With this, users will get freedom to choose their favorable ILDO's facility they wish to use and get the best available deal.
TRAI issued a direction on July 24, 2002 to provide the facility to subscribers to choose their both NLDO's and ILDO's for their STD and ISD calls, but Telecom service Providers (TSP's) somehow didn't let this happen. "When this issue was again revisited in 2008 by the Authority, TSPs suggested that a primary objective of providing choice of a long distance operator could be achieved by allowing long distance operators to issue calling cards," TRAI said, "Some access providers offered unrealistic access charges to ILDOs making the entire process non-starter."
Indian Telecom Companies have always opposed the competition, recently they tried to get online messaging services such as WhatsApp, Skype, WeChat share their revenues with them as Indian players have suffered a huge loss in their SMS's collection. Though it was speculated TRAI being agreed to their baseless terms but finally it seemed ruled out. Operators like Bharti Airtel, Vodafone, Reliance already earn money in the form of Internet data packs, as customers buy more data to use these online messaging applications.