MediaTek in collaboration with LG Electronics has introduced a new hardware platform for 3G Android smartphones that slots three SIM cards, each of which can perform simultaneous functions such as transmitting data, receiving calls, sensing text messages/SMSes and be on standby mode- all this without sucking that extra battery juice. MediaTek claims that triple-SIM tech's stability is so high that the drop-call rate result shall be considerably low. The company targets the emerging markets with "world's first triple-SIM technology for 3G Android smartphones", as the demand for multi-SIM handsets is constantly on a rise there.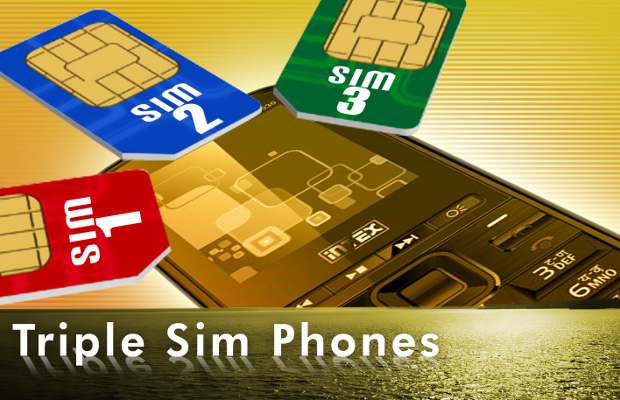 Not only has MediaTek enabled the use of three SIMs in a single device, but they've also tweaked a smart inbuilt UI that lets users completely turn off the multi-SIM functionality. This UI's inclusion makes it easier for manufacturers to incorporate the Triple-SIM tech into their devices.
Commenting over this collaboration, head of product planning for LG Electronics stated- "MediaTek has long provided state-of-art solutions for multi-SIM mobile devices. 3G triple-SIM is yet another example of that. Thanks to its groundbreaking technology, our new smartphones will significantly expand the connectivity options of our customers, and in so doing allow them to take advantage of multiple tariff plans." LG first made use of MediaTek's dual-SIM platform on its Optimus L4II smartphone, which at present is selling in Brazil.
The semiconductor firm even joined the Twitter army last year to develop a feature phone with Twitter's mobile application pre-loaded into MediaTek's MRE middleware that's used in reference designs for mobile-phone manufacturers.