South Korean electronics giant LG is all set to introduce a new category in its wide range of electronic devices by featuring its first wearable gadget, 'LifeBand Touch'. LifeBand Touch is a computerised wristband which tracks workouts and calories burned which can easily be synced with LG Fitness App installed on iPhone, iPad and Android devices. The Android users can also use the wristband to control their phone's music, also to get alerts for incoming calls and emails. The device will prove of great use to the users who are focussed on their fitness and keen to manage their fitness routine more efficiently.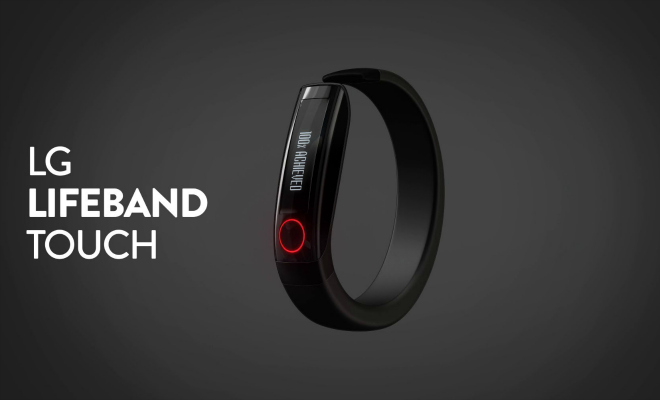 LG's LifeBand Touch features a 0.9 inch OLED touchscreen display with a resolution of 32 X 128 pixels. Weight of the device will vary form 49.9 grams to 53.1 grams as it will be available in three size variants – medium, large and extra-large. The wristband has Bluetooth connectivity which will enable it to sync with a smartphone.
The device comes with Heart Rate earphones, which promises to give accurate heart beat record along with other fitness measures and helps the wristband to offer real-time information about health matrix with an audible status update when it is being used with LG Fitness App. The earphones can also be used as a standalone device along with LifeBand Touch.
The wristband is fitted with a 90mAh battery which claims 5-6 days of usage, while the earphones come fitted with a 200mAh battery and weighs mere 26 grams along with Bluetooth 3.0 connectivity. The wristband comes with a USB charger.