'Bharat Phone', a very low-cost smartphone featuring E-governance applications is launched by state-run Bharat Sanchar Nigam Limited (BSNL). As the name suggests, the phone is specially targeting the common man of India who cannot afford a smartphone but will get the same features just by paying Rs 1099. Bharat Phone has a three-inch large display screen with a Dual Sim facility.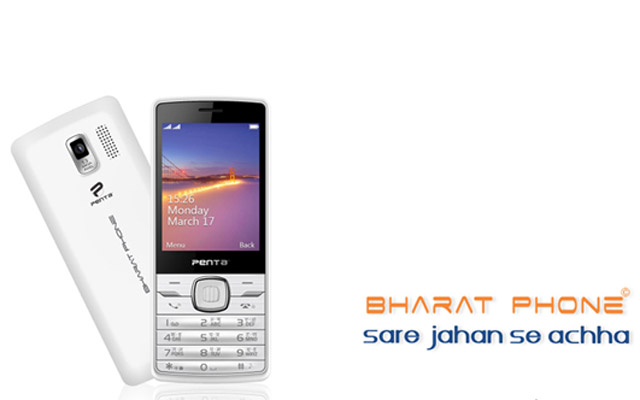 'This low cost mobile device will alter the Indian feature phone industry as it has been designed especially for e-governance applications and optimised for internet access to empower common man', said Mr. R. K. Upadhyay, Chairman, BSNL, 'As the phone is pre-bundled with attractive voice plan, the mobile handset offers common man the power of internet access at an affordable price and will benefit a wide section of society'. The phone was unveiled in the presence of Mauritius President Rajkeshwar Purryag, who is on a visit to India, along with Karnataka Governor H.R. Bhardwaj and state Higher Education Minister R.V. Deshpande.
This wonder is designed and developed by Pantel Technologies Ltd., a well-known name in the low-cost tablet PC market, which features a Java operating system and a large screen making it well suited for applications like mobile banking, tele-healthcare delivery and streaming data delivery.
The phone features a 1.3 megapixel camera and gets its juice from an 1800mAh battery, which promises to deliver a talk time of 8 hours and standby time of 15 days. It has an internal storage of 64MB with 64MB of RAM which enables its user to download music, videos, and Java games. BSNL is also offering 1200 minutes of free talk time through its network.
BSNL is claiming to have introduced the first phone in India with e-governance facility and a price this low. Let us know your thoughts on this phone in comments below.