LeEco started out as LeTV and spent its early years focusing on creating online video content for the Chinese market. Recently, the company has been expanding into hardware, including televisions, smartphones and even electric cars. It set foot in this part of Asia by launching its budget friendly smartphones – Le 1S, Le 2 and Le Max, all these gadgets did not compromise much on features but were priced aggressively to attract Indian Consumers. Recently, LeEco launched another device, a successor to its previous flagship, the Le Max 2.
 SPECIFICATIONS:
Let's check out the specification at the start so that you have an idea how this phone looks on the paper. In subsequent portions of this review, I will examine how these specification translate into real performance.
Dimensions and Appearance :15.68 × 7.76 × 0.8 cm (6.17 x 3.06 x 0.31 in)
Weight: 185 g
Colours: Rose Gold, silver, grey
Display : Size: 5.7 inch LTPS IPS LCD, PPI: 515, Resolution: 2560 x 1440 pixels [Quad HD]
Rear camera : 21MP,OIS, f/2.0 Aperture 
Front camera : 8 MP , 1.4 μm large pixel, F/2.2 large aperture
Processor : 64-bit Snapdragon 820 processor, Single-core clock speed up to 2.15 GHz, CPU: Quad-core (2×2.15 GHz Kryo & 2×1.6 GHz Kryo), GPU: Adreno 530
Battery capacity : 3100 mAh Le SuperCharge
SIM card : Dual Nano SIM, dual-standby
In the box : Mobile phone, Power adapter, Headphone adapter, Data cable, Phone caesium eject tool, Quick Start Guide
 Few things to note from the specifications are:
No Audio 3.5mm Headphone jack.
USB Type-C Charging port, also used to connect audio devices, meaning you cannot charge and listen to music at the same time unless you have wireless head phones.
No NFC, no love lost there, especially in INDIA.
No FM, a huge disappointment, R.J's are going to be dissapointed.
No Micro SD card Slot, so you really can't expand storage capacity on this device.
Design
This device looks great on paper, so let's get on with how this device actually is, in reality.
It has a full metal Uni-body design, which feels a bit slippery in the hand but that's how it is with almost all phones that have a metal body. A case which you are going to put anyway, will solve that problem. In fact, a transparent skin on this device looks chic.
This device feels huge in the average Indian hand, it has a 5.7 inch display that resembles the display of 'Nexus 6P' in size. It has a bezel-less display but it does in fact have thin black borders, which are visible once the screen is turned on. The Le Max 2 weighs 185 gms and does feel a bit heavy in the hand. Single hand use is a bit awkward due to the large screen size. The screen is great to look at because of the rich colour reproduction. Brightness is good on this display and it lights up to 450 nits. It is protected with the 'Corning Gorilla Glass 4', with oleo phobic coating to avoid scratches.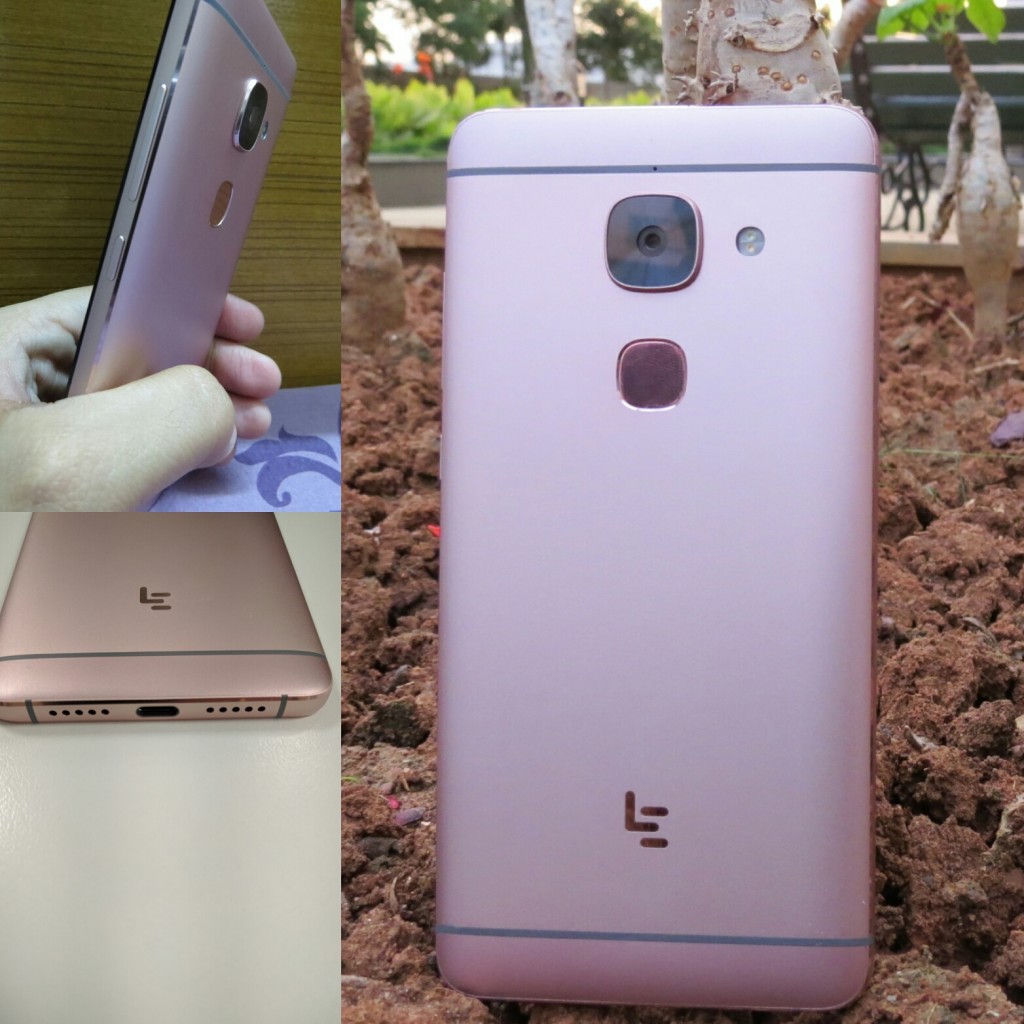 On the left, we have a single slot for two Nano-SIM cards, while the volume and power buttons are placed on the right. The phone's storage is not expandable as there is no micro SD card slot. Up on the top, we have an infrared emitter while at the bottom, we have USB Type-C port and grilles for the microphone and a mono speaker.
The back of the phone has a sizable protrusion for the camera module, the edges of which are prone to scuffing. There's a fingerprint sensor below the camera, which look cheap with its glossy finish. It's bigger than  its predecessor but still the performance is about average. During our testing many times the sensor missed out to read my finger, also it's not really that fast to unlock the device when it reads your finger. There are 3 capacitive buttons on the bottom of the device and I felt the buttons were not placed ergonomically, I say that because it took quite a lot of practice to hit the correct buttons with my fingers.
SOFTWARE
The Le Max 2 comes with Android 6.0 Marshmallow and a layer of EUI 5.6 by LeEco sits on top of the stock android. I am an ardent Nexus fan and I believe that any kind of additional U.I is just an un-necessary add-on, which only ruins the core Android experience and Le Max just proves that , yet again. EUI is an utter disappointment. To start with, the notification panel does not have any quick shortcuts to Wi-Fi, Bluetooth etc, which you generally see on android devices. It just has a plain notification drawer, that's all. All the quick short cuts and multi-tasking window have been integrated into one layer and it opens up when you press the left most capacitive button on the bottom of the device. I found quite some time to get used to this and most of the time found it highly inconvenient. Maybe with time the user might get used to it though in my brief usage I didn't.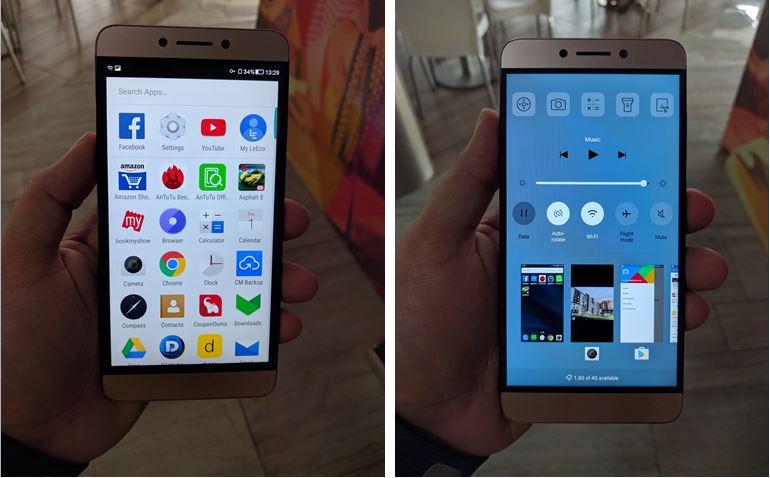 Not all is bad with the EUI- one easily noticeable  'smart' feature of the added U.I is the dynamic password keypad which open up either on the right or the left depending on the button you press to unlock the device. Now, this might not seem significant to you but in a 5.7 inch phablet this does bring in an air of convenience, especially when using the phone with one hand.
'LeEco' is not a company that just makes electronic devices, it strives to build a complete ecosystem of content and devices on which the content can be consumed. This is quite evident in the freeware that comes along with LeEco devices.
The 'Livestream' for TV channels  is  powered by 'YuppTV' and doesn't  have too many options in terms of variety of channels. I don't really care to watch  television news on the phone, and I'm not a fan of regional content either. Plus, the video-streaming resolution is not even high – definition in some cases. The experience of watching a 720p content is also not pleasant on any phone which has a vibrant display as the Le Max 2 .
The 'Live' onscreen button takes you to Le Live service which lets you stream some popular TV channels. 'LeVidi' lets you stream full-length movies from various publishers like Eros Now, Colours TV, Being Indian, etc. All these streaming services are part of 'LeEco's Supertainment ecosystem' and are available once you sign up for a Le Cloud account. Soon, the company will also be offering its users with 5 terabytes of free cloud storage and lossless audio streaming via 'Hungama', this additional feature will be available via an OTA update soon.
'LeEco's Supertainment' ecosystem' is part of LeEco's premium membership, which is free for a year once you buy the phone. You will be able to renew this through the company's Le Mall website. Personally, I'll stick with Netflix for my smartphone content. Of course, those who want to watch live T.V on their phone will find it useful.
PERFORMANCE
The device is a daily driver and performs well thanks to its snappy Snapdragon 820 chipset and 4GB of RAM (we got the 4GB version for testing ).The interface is smooth and lags don't hinder the experience. The Le Max2 performed really well for heavy gaming apps and social media. We did run the asphalt 8 on the phone and I must tell you the experience was smooth and crisp, there were some frame drops during the gameplay but nothing that would take away points from Le Max 2.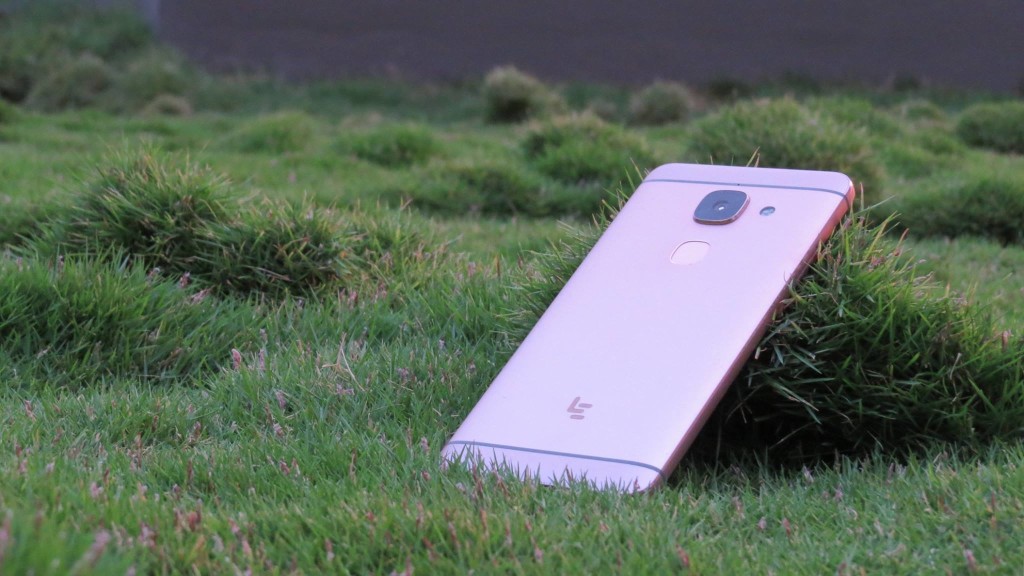 The phone supports 'Dolby Atmos', which helps boost the overall sound output. This effect is best experienced with earphones rather than on the mono speakers. The speakers sound great too; even with 50 % volume, watching videos on this device was sheer bliss.
Camera
Oh, I fell in love with the camera on the first day itself. The 21-megapixel sensor has optical image stabilization (OIS) and a closed-loop motor for better PDAF performance. The camera is quick to lock focus when you change your frame, without needing you to tap the screen. 4K and full-HD videos are good although the sensor fails to re-adjust focus when you pan, thereby forcing you to tap the screen manually. Slow-motion video is shot at 720p at 120fps, but the quality is not as great as the 4k video and that is obvious.

The camera performs better in low light condition than in day light. Though the exposure can be controlled through the software, in normal HDR mode some photos get overexposed when the light is ample, this turns out to be a boon when the light is not adequate.
BATTERY LIFE
The phone comes with a rather small 3,100mAh battery. I say small only because the phone is big and heavy. My personal suggestion to smartphone manufacturers is that rather than giving a camera bump on the back, fill that space with extra battery; it won't make the phone look bulky and everyone will appreciate the extra battery. I hope someone somewhere is giving heed to this suggestion of mine.
The battery life on the Le Max 2 is alright, not good not bad. I was using this phone on Reliance 'Jio' SIM on 4G all the time; yeah this phone supports 4G, both TDD and FDD, though it just manages a day with a full charge with medium usage.
With the kind of usage I did, the phone only lasted 8-9 hours on full charge, the quick charge on this does save you at the end of the day but mind you it isn't 'Dash charge' as on the OnePlus 3, though it is still quite fast.
VERDICT:
The Le Max 2 is a daily driver for people who indulge in heavy usage, It has a vivid display, great sound and a good camera for those happy moments to be captured easily. The battery on this one just suffices to last a working day and could have been bigger to support the vibrant display and 21 MP camera. Overall this is another winner from LeEco that performs well and is also priced strategically .
I like what Le Eco has done with the Le Max 2, but the price difference between the two variants feels a bit too much. Also, if you're shopping with this kind of a budget, you simply cannot ignore the One Plus 3 which not only is more accessible but is also a very good smartphone in this price range.
The phone comes in 2 variants :
4 GB RAM + 32 GB Storage – Priced at 22,999 but available on Sale today (19 Sep 2016) at a discounted rate of Rs. 19,999 on Flipkart
6 GB RAM + 64 GB Storage – Priced at 29,999
PROS:
Metal Body.
Fast performance.
Battery life.
Free streaming of digital content for a year.
Reliance Jio offer.
Camera.
CONS:
Price
Heavy
Flash sale are troublesome
No FM, NFC
No SD card slot
You may purchase LeEco Le Max2 here: 

.
You may also read our review of LeEco's Super3 X55 4K Smart TV here.
Subscribe To Indian Nerve