A Samsung Galaxy Note 2 smartphone caught fire mid-air in Indigo's Singapore-Chennai flight while the plane was attempting to land, prompting aviation regulator DGCA or Directorate General of Civil Aviation to round-up company officials and issue an advisory against usage of Samsung devices on flights. A couple weeks ago an advisory was issued which claimed that the Samsung Galaxy Note 7 phones should be kept switched off and should never be used on-board following the many reports of the phone's battery exploding in other countries. This is the first incident of a Samsung device blowing up in India.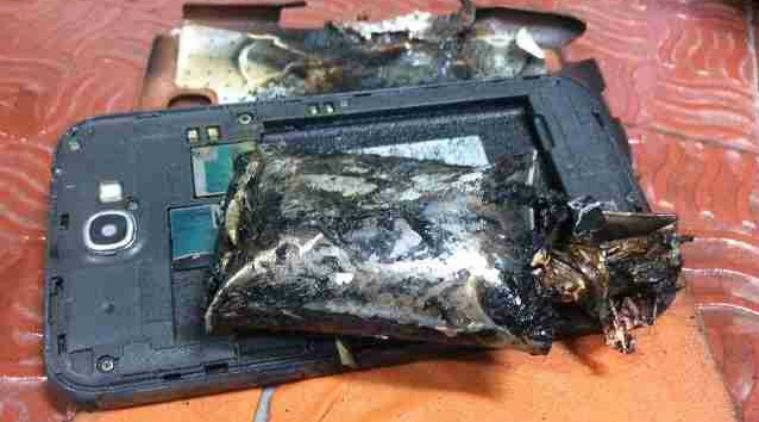 IndiGo in its statement maintained that a few alert passengers on 6E-054 flight from Singapore to Chennai smelled smoke in the cabin and immediately alerted the cabin crew on-board. the crew soon identified the source of minor smoke – the hat-rack of seat 23C and then notified the Pilot-in-Command, who then alerted the ATC of the situation. The cabin crew used a fire extinguisher to douse the fire and transferred the phone to the lavatory, where it was kept in a container filled with water.
Samsung in its response stated that their team is aware of this situation, and that the company is in touch with relevant authorities to get more information.
Hope the South Korean company takes a remedial course of action soon, so as to not put its users' lives at risk. Image Source