To compete with Celkon's A35K, Intex technologies are up with a new low-budget android smartphone, Intex Aqua 3G. Priced at Rs. 3555, the phone will be one of the cheapest option for smartphones available in the market. With a Dual SIM functionality, the phone will target first time buyer in lesser crowded cities of India. It's a 3G enabled smartphone which will facilitate high data traffic flow.
Intex Aqua 3G features a 4-inch WVGA display and fits two cameras in it, the one's on the back is of 2 megapixel and the front one is a VGA. The smartphone is powered by a 1GHZ dual-core processor with 256 Mb of RAM, and runs Android 4.2.2 Jelly Bean version of OS. The phone will be available in 3 color variant viz – Black, Silver and White.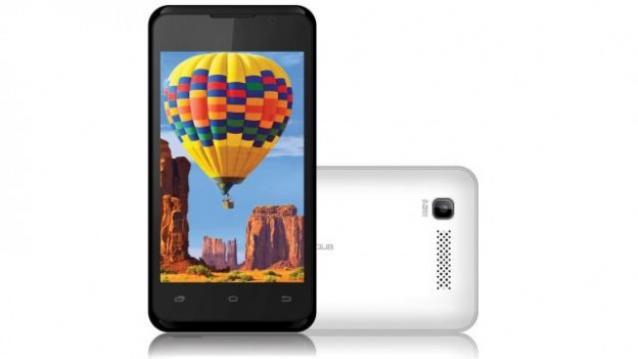 Mr. Sanjay Kumar Kalirona, Business Head (Mobiles), stated – "There has been a vast majority of country's users who are migrating to smartphones from feature phones, it has become imperative for the industry to match the needs of tech savvy customers in India. We at Intex are at the forefront to innovate and offer products which promises the customers seamless functioning and unbeatable browsing experience at a rock bottom price.Aqua 3G is a marvel from Intex basket which will enable users to stay connected with the world all the time."
Though Intex have launched this phone as an option for Celkon's A35K, but Aqua 3G doesn't stands up with it. The first and the foremost difference being the version of OS, Celkon's phone is updated with the latest KitKat version, while the other one is a Jellybean and that too without a promise for an upgrade.
Detailed specifications of Intex Aqua 3G listed below–
–        4-inch 480 x 800p screen –        1GHz Dual Core Processor –        2MP Main Camera –        VGA Front Camera –        3G + 2G (Dual SIM) –        Android 4.2.2 Jelly Bean –        256MB of RAM –        512MB Onboard memory –        Up to 32GB expandable space