Vertu Signature Touch is the luxury smartphone maker's latest offering to the Android community, priced just a little shy of Rs 8 lakhs. The phone marries off the best in mobile technology with superlative handcrafted materials like grade 5 titanium and hand-finished calf leather. Still trying to justify the cost? Let's look at the spec-sheet. The royal mobile features a 4.7″1080p display, has a 2.3GHz quad-core Snapdragon 801 chip, houses 64GB of storage, equips a 2,275mAh battery, enables Qi wireless charging and NFC. Sufficient enough for an Android 4.4 handset. In addition to this, Signature Touch comes with Dolby Digital Plus virtual surround sound and Hasselblad certified imaging, apart from Vertu's services which include Dedicated Concierge as well as Vertu LIFE and Vertu CERTAINTY packages.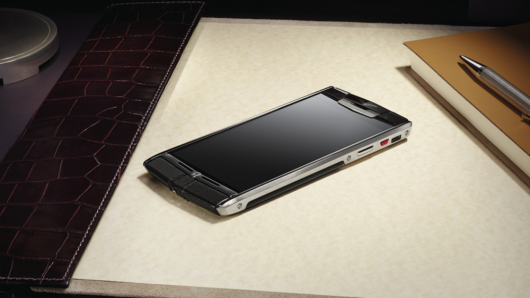 As the name suggests, the Signature Touch furthers the design legacy of the Signature series by housing its iconic features. It incorporates the company's trademark ceramic ear pillow, though somewhat smaller, and a new addition is the titanium chin. Another change is in the stereo speakers, developed in collaboration with Bang & Olufsen, which are now front-facing and not on the side. The ringtones for the phone have been created by London Symphony Orchestra. Vertu even collaborated with camera-maker Hasselblad for its 13-megapixel and 2.1 mega-pixel cameras.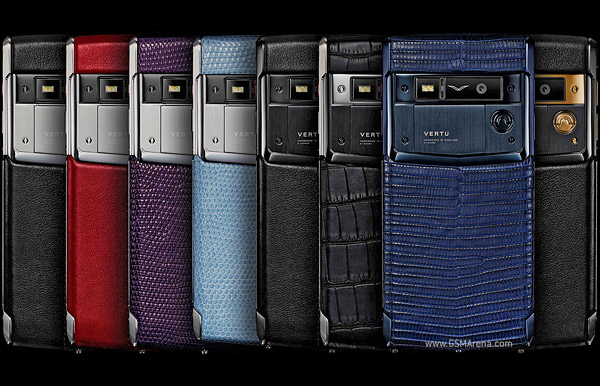 Vertu CEO Massimiliano Pogliani during the launch stated – "Signature Touch is our pinnacle smartphone, designed for a global consumer who appreciates and expects unique products and first class performance. We are in the fortunate, perhaps unique position of being able to draw upon an excess of 15 years' in-house expertise and we have invested in and relentlessly interrogated the latest insights from the luxury sector. In Signature Touch we have created a phone that exceeds our customers' expectations and that we believe will cement our position as leader of the luxury mobile category."
The phone shall be made available in the following design styles – in Jet Calf, Claret Calf, Pure Jet, Pure Jet Red Gold Mixed Metals, Seaspray Lizard, Damson Lizard, Pure Navy Lizard and Jet Alligator. If you believed Apple iPhone was your status symbol, think again.