Cast: Girish Kulkarni, Sonali Kulkarni, Sai Tamhankar Directed By: Nikhil Mahajan [highlight]Overall rating: 3/5[/highlight][divider]
While unconventional does well to catch a break from the regular tried and tested formulas, there's always a chance of getting off-genre when a film tries too hard to be extraordinary. Honored with an 'A' certificate, the boldly attempted noir-Marathi film Pune 52 does feature some great moments, but the overall experience is one big detour from what the trailer promised.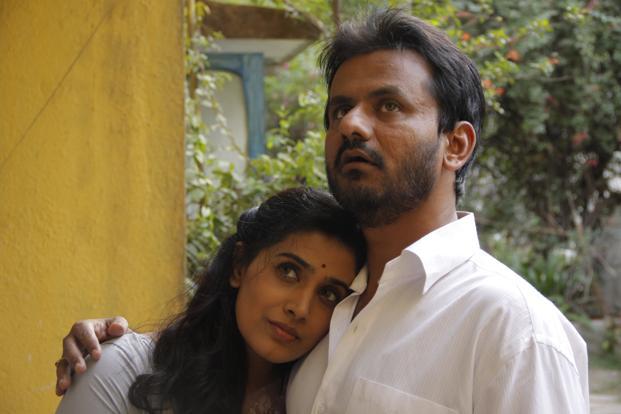 Director Nikhil Mahajan paints the script in the 1992, coloring it out largely in Pune's Karve Nagar neighborhood- as the pincode in the title may suggest. Amar Apte (Girish Kulkarni) is a private detective struggling to make ends meet, and this forms the reason of him being at the receiving end of his wife's (Sonali Kulkarni) constant complaining. But his life veers abruptly with the entry of the suave Neha (Sai Tamhankar), who offers him an assignment of getting to the bottom of her husband's extra-marital affair- a case that creates an intense internal upheaval in Amar, and the story hereon is regarding whether this turmoil ever dies down!
The first half adds to the drag factor, with the film not establishing its core plot by interval. The second half is pretty pacy and engaging though. The actors have justified their presence in the movie outstandingly well, especially Sai Tamhankar as the sultry lady checking out on her husband, while Girish Kulkarni proves his versatility yet again with his portrayal of Amar. Jeremy Reagan's cinematography deserves a special salute for splashing out Amar Apte's confusion in brilliantly washed out colors and even the fidgety camerawork is extremely fulfilling.
All in all, Pune 52 could've been an exceptional affair but for the wavering script. Section-wise rating below: