Binatone has launched it's first tablet aimed at kids in India. Called App Star, the Android tablet is anticipated in the market anytime now, and the price tag reads Rs 9,999/-. This tablet has already seen light in several European markets, and includes software suitable for children aged 4+.  Also included are fun games and educational apps to entertain and school their kiddy brains, while the art-studio, e-books, music player, camera and video recorder lets them indulge in their creative side. The tablet houses all these software in App Star mode for children, and in Parent mode for everyone else.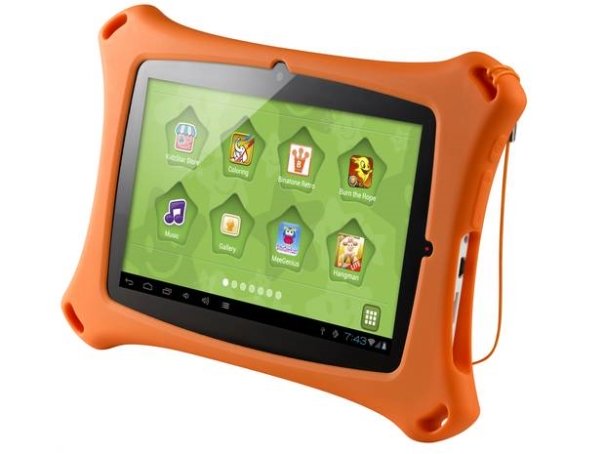 Binatone App Star has a 7″ display, 1GHz processor, 512MB RAM, a front camera and 4GB internal storage with a microSD card slot. For connectivity the tab supports Wi-Fi, but it's unknow if it's support cellular functionality as well. For its safety, a special cover has been included to protect it of any damage that may occur when the tablet's dropped from a substantial height.
App Star is the second time when a Binatone Android tablet is gracing Indian market, the first being its Home Surf MID Android tablet that was launched in 2010.