1911 – Great Freedom Fighter Garapaty Satyanarayana was born. From a very young age he felt strongly against the British rule in India and so dived into active politics registering his participation in the Indian Independence movement.
He was first arrested, at the age of 19, for participating in the Salt Satyagraha in 1930 and was sentenced to four months of Rigorous Imprisonment. He was jailed in the minors' block at Vellore jail. However, even after his release, an undeterred Garapaty went underground and continued with his activities.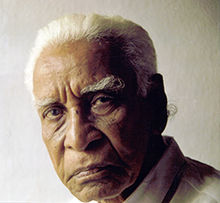 He was once against arrested in 1932 and sentenced to one years' RI for his involvement in the Civil Disobedience movement and was released in 1933. He also went to jail for his participation in the Quit India movement. Even under arrest he was actively involved in hunger strikes and agitations.
He spent almost 10 years of his life in jail. After India gained Independence, he was elected to the Andhra Pradesh Legislative Assembly and was the first member of the Assembly from Eluru constituency.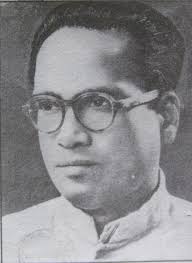 1911 – Freedom Fighter, Ambassador and Member of the Parliament O.V. Alagesan was born. He was India's Ambassador to Ethiopia (1968-71). He was elected to the Lok Sabha twice from Chengalpattu in 1951 and 1962 and once from Tiruttani in 1975.
1934 – The Petroleum Act was passed to consolidate and amend the law connected with the import, storage, transport, production, refining and blending of petroleum.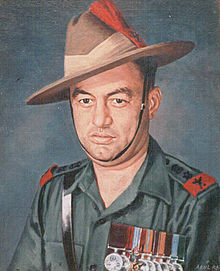 2005 – Hero of the Sino-Indian War of 1962, Major Dhan Singh Thapa of the 1st Battalion, 8th Gorkha Rifles Regiment, passed away.
On 20th October 1962, the Sirijap-1 post under the command of Major Dhan Singh Thapa was subjected to intensive artillery and mortar bombardment by the Chinese. The command post was heavily damaged as some shells fell on it. A wireless communication set in the post was also destroyed in the offensive. The Chinese Army then attacked with an overwhelming strength. However, Major Thapa and his troops counter attacked inflicting heavy casualties on the enemy.
This prompted the Chinese to begin with a second round of shelling but once again Major Thapa led the repulsed and inflicted heavy losses on the Chinese. However, it was the third attack by the Chinese in which they over ran the command post. Major Thapa jumped out of his trench and resorted to hand to hand fighting before he was overpowered by the Chinese and taken as a prisoner of war (POW).
It was initially believed that the Major had become a martyr however it was later discovered that he was in the POW camp. After his release he resumed his career in the Indian Army and retired as Lieutenant-Colonel. He was awarded the Param Vir Chakra for his gallant act.