Sketched in Bengali blood, Jhumpa Lahiri's The Lowland is a tale of two brothers who look and sound alike but are way different from each other, and how the fruits of their individual actions reverberate throughout the course of their lives. Subhash Mitra, the elder brother, is a passive conformist who has pre-defined limits that adhere to the laws of society. Subhash's conduct is a total opposite to that of his younger brother Udayan's, who loves to take risks and challenge the conventional, and compared to whom Subhash considers himself inferior. Udayan, during his college life, finds himself attracted to a radical left movement in a village called Naxalbari, gets active in the Naxalites movement, and one day is detained and killed by the police. Subhash, the responsible elder who'd been studying chemical oceanography in the foreign soils of America, returns back to comfort his parents, and also Udayan's widowed pregnant wife Gauri. After witnessing the ills Gauri has to go as a widow, he marries her and brings her to Rhode Island, where he raises Udayan's child Bela as his own. The relationships between Gauri and Subhash, Subhash and his parents back in Calcutta, Subhash with Bela, all get complex in the multi-generational tale that stretches almost 5 decades.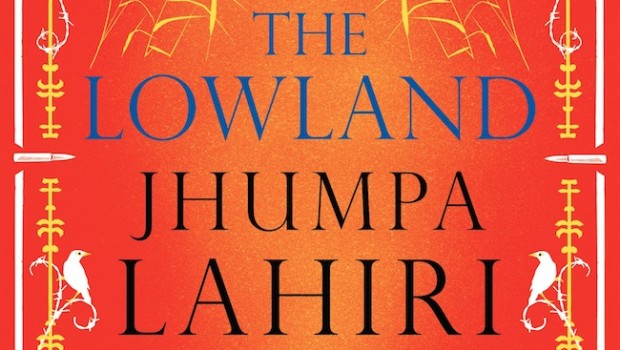 The book begins with the description of a lowland itself, lowland that was to be a monumental place for the Mitras in the future. The groundwork laid before the curtains come closing in on this book is amazing. The background is well detailed, the characters well developed, the story is a simple family-centered tale and differentiates itself well from a war story, the narrative is in third person and cradles in past and present, and the one thing that truly takes this book a notch higher is Jhumpa's prose- the way she's gracefully styled each and every line of hers effortlessly transfers the reader from Tollygunge to America and back, every travel offering a deeper insight. The words wonderfully portray the gloomy, happy and insecure shades of the characters, all highlighting Lahiri's storytelling grandeur. Metaphors and vision that have been rendered to the seas and oceans, are brilliant. Take this for instance- "rockweed with air bladders like textured orange grapes". Feel what I'm saying?
While all other characters in The Lowland follow a predictable path, it's Gauri who comes across as the most complex, unpredictable character whose thoughts and feelings are opaque from all- even from her own daughter, Bela. Udayan's death has changed her, and after remarrying Subhash, there come a point where she wants to tell him that he's way better a person than his brother ever was, a thought that decodes itself gradually by the end. Her inner turbulence never coming to rest. The bond between Subhash and Udayan is beautifully described- right from when they're children sneaking away to Tollygunge Club, to when they pursue their studies in separate nations only to converse via letters.
Her earlier books, the Pulitzer Prize-winning debut Interpreter of Maladies, and the bestselling novel The Namesake (which was even adapted by Mira Nair into a film by the same name) explored similar grounds and emotions. Relationships always have been high-priority in her stories, and of course, Kolkata. The Lowland finds itself slightly short to the awesome levels touched by The Namesake, but is an engrossing read nevertheless.All in all, this ambitious book warrants a read considering the economy of detailing that has been put into the narrative. The richness of the emotional complexities involved make for a rewarding read.
Overall Rating: 4/5
Jhumpa Lahiri's The Lowland has been shortlisted for the 2013 Man Booker Prize, which shall be announced on the 15th of October. You may order the book from Flipkart here- 
Publisher: Random House India