"The Smoke is Rising" is a book about a few individuals based in the beautiful setup of Mysore. The book deals with the lives of these people belonging to different social backgrounds and depicts how the events unfolding in their own lives affect them and the lives of people around them. In three parts- Summer, Winter, Monsoon – that the book has been written, it's a collection of several scatters of many lives and their cravings. Initiating the story in this novella is Girish, am man who despite his excellent academic credentials, takes up a dull, unimaginative job in his hometown. His wife, Mala, is the stereotypical Indian woman in suffering. Susheela's and Jaydev's light-hearted friendship is a stark contrast compared to Girish's and Mala's difficult marital journey. Susheela is a 60-something widow, and Jaydev's a widower much older than her. Apart from these two couples, peppered in the narrative are several minor characters who've been detailed beautifully.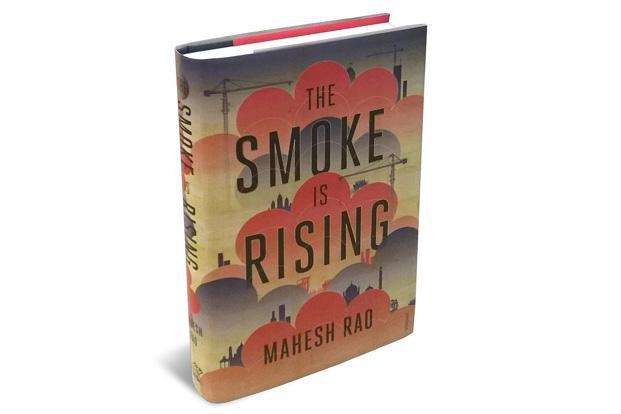 The author has done an excellent job in maintaining a rich, pacy narrative, and the use of phrases and words used in the book make it very compelling to read. Being the author's first book the story spread across three seasons delicately touches the lives of the characters in the book in an excellent manner. It becomes more and more readable over the course of each season.
While reading the book the reader can easily relate to certain aspects of the included characters – and for that the book stands a winner. The book has a very Indian feel to it; and it appeals most in how culture, politics and society affect the lives of the characters.
The book is set in present day India, where Mysore is a small city nurturing dreams to become a metropolitan. The Smoke is Rising depicts the different faces of urban and rural corruption, highlights certain nuances of local politics, and brings to light various cultural stigmas associated with caste, age and religion, and is able to pin point multiple other societal malaise.
As far as my thoughts on this book go, it's a very good story and lives up to the high expectations of depicting the entire Indian scenario in a very alimentary manner. I'd recommend all read this book for its exceptional character sketching.
Overall Rating: 4/5
You may buy this book from Flipkart here : 

About the author:
Mahesh Rao is a Kenya-born Indian writer. A resident of Mysore, this is his debut novel.
A short story writer also, his work has been nominated for the 2013 Bridport Prize, the 2012 Commonwealth Short Story Prize and the 2010 Zoetrope: All-Story Short Fiction Contest.