HarperCollins Publishers India has launched an e-book imprint where it's published 21 e-singles by 21 authors at a price of Rs 21 each. Named HarperXXI, the titles span a range of genres from graphic novel, poetry, crime, romance, business, sports, finance and cinema. One such e-single by Jigna Kothari and Supriya Madangarli is the print version of Anurag Kashyap's superhit film Gangs of Wasseypur. With this eBook, the authors take us behind the scenes to the film's heart, revealing the various joys and frustrations that went into the making of this movie.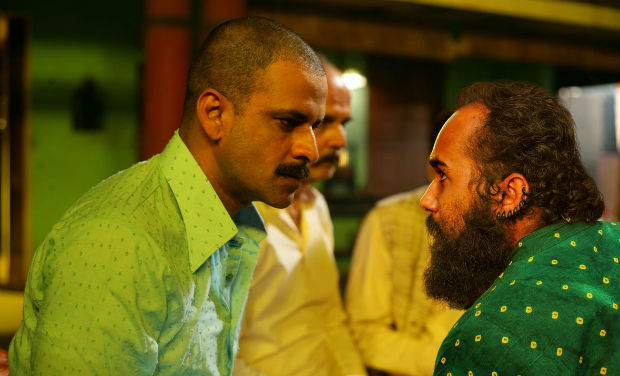 Commenting on HarperXXI, the publishing house said- "We're releasing 21 e-singles made up of exclusive new content from our popular writers. They're short, snappy 21 minute reads each one available at the pocket friendly price of Rs. 21/-" The titles' Kindle version can be downloaded from Amazon at Rs 21/-. V K Karthika, publisher and chief editor of HarperCollins India, said, "We are hoping that Harper XXI will help us reach new and younger readers and ease people into the idea of reading digitally which is clearly the way forward."
The other books featured in HarperXXI include "Three Heart Attacks" by Mridula Koshy, "Operation Cactus" by former Army chief General V P Malik, "Najma" by Anita Nair, "A Permanent Position" by Satyajit Sarna, "Sleep Tight" by Annie Zaidi, "Satyajit Ray" by M K Raghavendra, "Before You Give Up on You" by Pooja Makhija, "21 Ways to Beat a Financial Crisis" by Dr Jan Yager, "Almost There!" by Advaita Kala, "The Dhoni Way" by Dr Rudy Webster, "Sri Anandamayi Ma" by Swati Chopra, "My Last Girlfriend" by Chester Brown, "Business Netiquette" by Shital Kakkar Mehra, "Uncle Musto Takes a Mistress" by Mohan Sikka, "Reversal" by Devibharathy, "My Last Girlfriend" by Chester Brown, "Don't Stop the Revolution!" by Jamyang Norbu, "Love, Kiss, Marry, Fac" by Pankaj Butalia and "The Scorpion" by Sampurna Chattarji.
You may buy the Gangs of Wasseypur eBook from Amazon here- Gangs of Wasseypur (Harper 21)