Come Saturday and the IT-hub Bangalore shall witness a major campaign in Nasscom's 'Startup Roots' that aims to create and nourish 10,000 tech-startups in India. The plan includes incubation, funding and support to these startups for the coming ten years. The program boasts of the Indian Angel Network as a partner and is supported by giants like Google, Microsoft and Verisign. Bangalore was the obvious choice for the launchpad as it forms the epicenter of novel technology enterprises.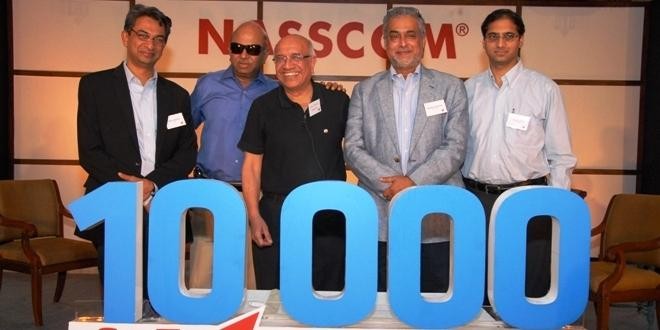 The event anticipates a participation of 300+ companies and entrepreneurs. The prime attraction of this event is a startup reality show names 'Shark Tank' which lets select entrepreneurs present their ideas before a handful of angels for nearly five minutes and get funded then and there.
Nasscom made announcement of this 10,000 startup program last month during Google Chairman Eric Schmidt's visit to India. The industry shall conduct more than 250 startup events on several themes all over India in the next two years. The launch event shall also address the requirements of the angels, and angels and entrepreneurs shall be sharing their successes and failures on this platform. Also, a series of hackathon will witness about 500 intellectuals racking their brains in a room for 2-3 days to churn out product prototypes and concepts.There will also be a series of hackathons where as many as 500 people with ideas will sit together in a room for 2-3 days with the mandate to come up with product prototypes and concepts around their ideas.
Angels Rajan Anandan and Ravi Gururaj are among the key speakers at the Bangalore event. Also, NewsHunt founder Virendra Gupta, Freecharger founder Kunal Shah, Author of "How I Braved Anu Aunty and Co-Founded A Million Dollar Company" and founder of Alma Mater, Varun Agrawal, feature among the participants.