As promised, here we are with the first complete trailer for Star Wars: Rogue One. Star Wars has been always been criticized for its' lack of diversity. This should dispel those claims. It looks to have been heavily centred around Felicity Jones' character who looks extremely badass and it boasts a very diverse cast.
This movie certainly has a very grounded feel to it and looks like a war movie. Gareth Edwards has nailed the tone for this movie.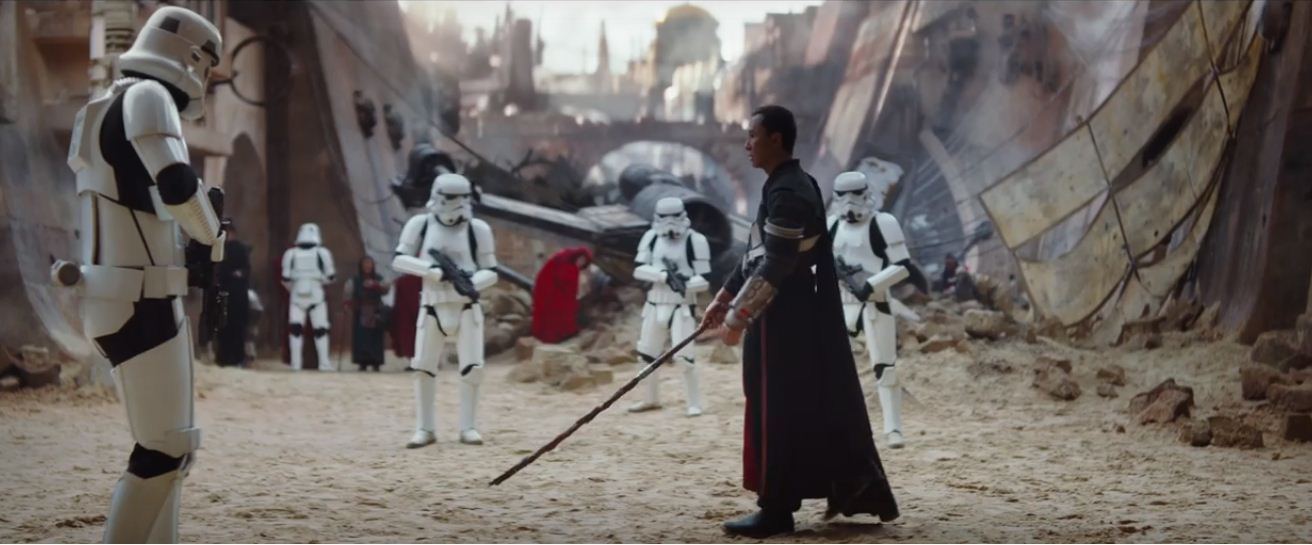 We also get a brief look at the supporting cast. Forrest Whitaker looks like he'll be the Yoda figure for the movie and serve as the moral guide. The best part of the trailer has to be Donnie Yen (Ip Man) masterfully taking out some Stormtroopers with some sort of Kendo Stick. Can't believe we get to see martial arts in a Star Wars movie, thought The Raid guys would exhibit it in Force Awakens, one can dream. The cinematography is drop dead gorgeous, some shots look like they are straight out of a Terrence Malick movie.
I thought there would be shots of Darth Vader but guess they are saving it for later trailers. The music as always will give you goosebumps, awesome renditions of The Force Theme and Imperial March.
Rogue One releases December 16, 2016.