The legendary Stan Lee, who's co-created world's most popular comic-book superheroes such as spiderman and Iron Man, has today announced a collaboration between Cartoon Network, Graphic India and POW! Entertainment, that will bring to life his first Indian superhero- "Chakra: The Invincible". The animated movie shall premiere on Cartoon Network on November 30th. Stan Lee is very excited about this venture, which he refers to as a 'thrill-a-minute superhero saga'. The comic-creator has promised that his superhero Chakra shall captivate audiences in India and abroad with his awesome adventures.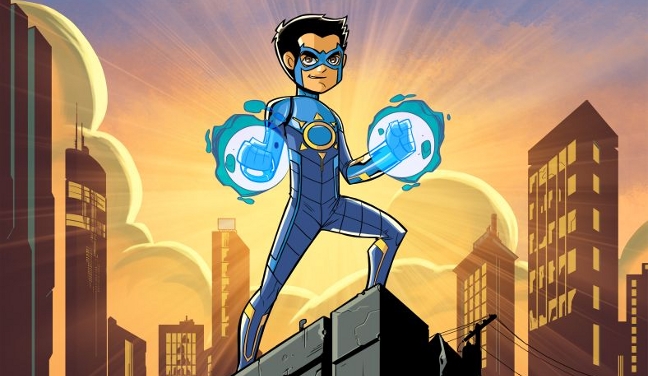 The movie is about Raju Rai, a bright young Indian boy residing in Mumbai, who along with his mentor Dr. Singh formulates a high-tech super-suit that activates the mystical chakras of the human body. After suiting up in this particular suit, Raju discovers superpowers within himself, and he vows to invest these abilities to protect and serve mankind. Krishna Desai, Senior Director and network head (Kids), South Asia, Turner International India Pvt. Ltd. stated that this movie is a part of their continuous effort towards entertaining kids via cartoons.
Indian artist Jeevan J. Kang, Senior vice president (Creative) at Graphic India, supervised the visual development of Chakra. He's the one responsible for character designs and art for the film. Apart from the collaboration with Cartoon Network, Graphic India announced that Chakra: The Invincible is to also feature on Rovio Entertainment's new ToonsTV platform- a global digital portal for that's already garnered over a billion views since its launch.
Apart from animation, Chakra shall be promoted by Graphic India via a series of digital and print comic books and graphic novels. Promotional plans even include toys and merchandise.