Creating an original superhero storyline in line with Indian traditions has been a daunting task for many. We have had superhero fiction where the protagonist is a mortal rendition of god, and recently we've had too many of them. So the folks at Graphic India tweaked the reincarnation theme a bit, a spiritual belief very popular among most Indians, and in that mould have presented us a hero we all could be proud of.
Thousands of years ago, the earthlings, spirits and nightmarish demons all lived in a single realm. The demons used to attack and feast on human emotions, which rendered humans weak and empty. After a divine intervention, the ghouls are sealed in a different realm, but their leader Mara is prophesied to return. Gods Kaal and Atropos wonder whether he could be stopped for a second time?
From one of the best comic book writers in India comes the Reincarnation Man, where an everyday character is bestowed upon with powers where he can summon any of his past life avatars and harness their unique qualities and powers, as the situation demands. Arjun Gaind imagines a world which has lost all hope, and the gods Kaal and Atropos debate whether to let this world perish, or give it another chance to redeem itself. They place their trust in Raman Lamba, who sacrifices himself to save the life of an innocent. He is resurrected and granted the Kaal-Chakra, a tool that will help him become the master of his past life incarnations.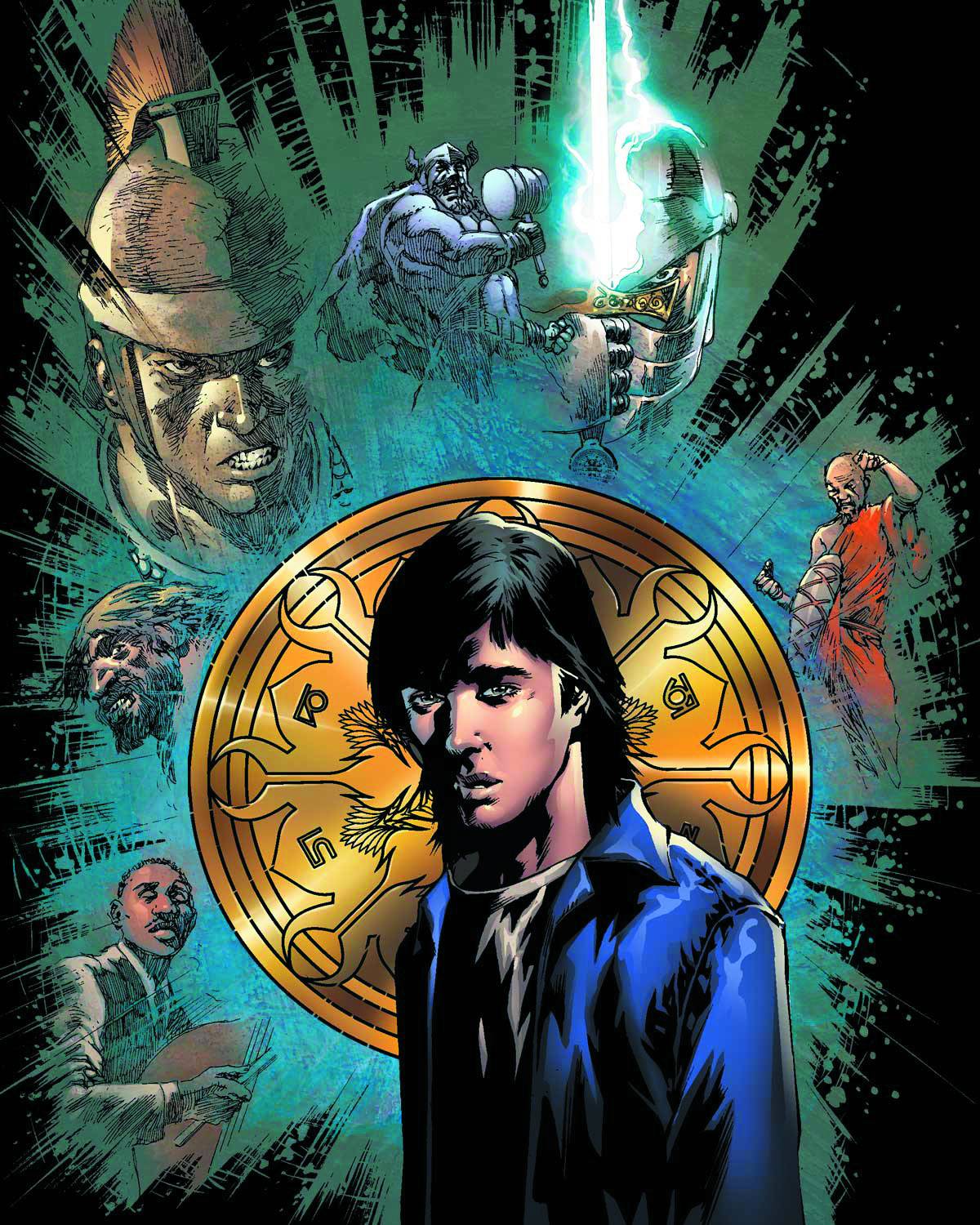 The stellar art by Edison George and color by S. Sunderakannan creates beautiful imagery, and the thick shiny paper does complete justice to their craft.
While the narrative is very smooth, the only break I found in it was when Raman is in the life-death continuum with all his other incarnations. Their individual stories of how they find themselves serving the cosmic pattern shifts focus from the main story and could have been done without, but they serve to give the bigger picture of their powers and why Kaal chose them. It's good that just one page is dedicated to each character's account, with a common underlying theme that they are all here because of some regret in their lives.
Nothing excites me more than the idea of having an Indian superhero, and this book gives hope that Graphic India may become a desi Marvel, and that's more of a compliment than a comparison. Also, why I loved Reincarnation Man and The Mighty Yeti (a supplementary story in the book, rendered gorgeously by Saumin Patel), is that they're not rip-offs or Indianized versions of superhero characters we're already aware of. Well, the yeti could pass off as an Indian Hulk, but his origin story is more mythic than scientific. Two or three more such characters from Graphic India and we can have our own brand of a vigilante superhero team.
You may purchase the book from Flipkart here or from Amazon here –