Amish Tripathi had been teasing his second book in the Ram Chandra Series and yesterday he finally revealed the final book cover of "Sita: Warrior of Mithila". The art on the cover is similar to what we have seen in 'Amar Chitra Katha' comics but what is different is the portrayal of princess Sita. Never has any artist attempted to portray the adopted daughter of King Janak, with muscular arms and legs. The portrayal is in line with Amish's perspective of characters who are considered gods. Even in his previous trilogy on Lord Shiva, Amish chronicled the journey of Shiva from a  tribesman to a god, the same should be true for the character of Sita. Amish will chronicle her journey from an adopted daughter to a warrior princess and to ultimately a god.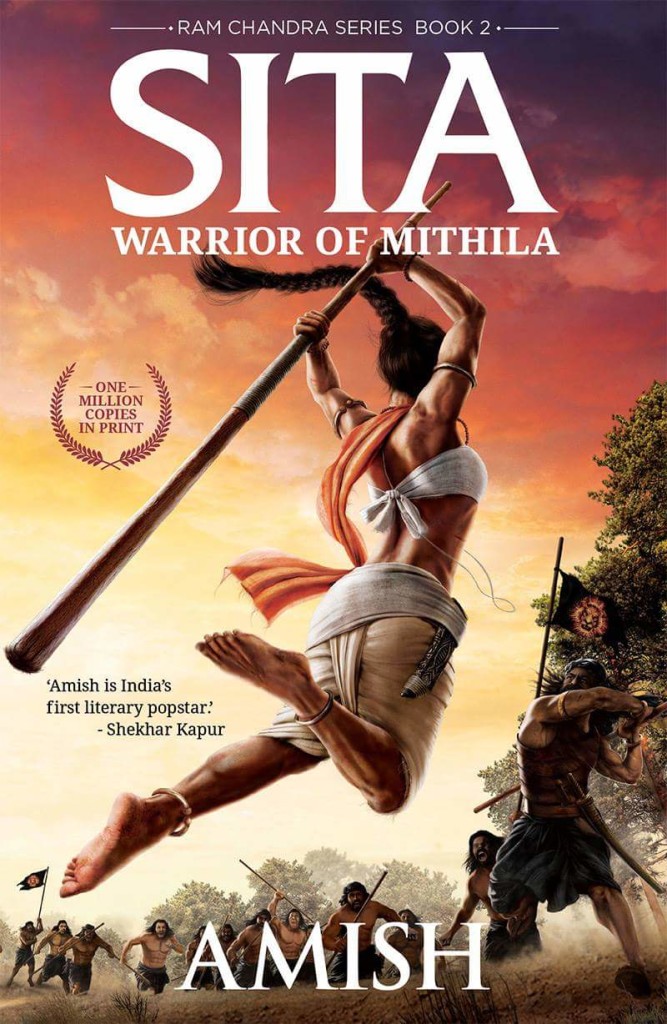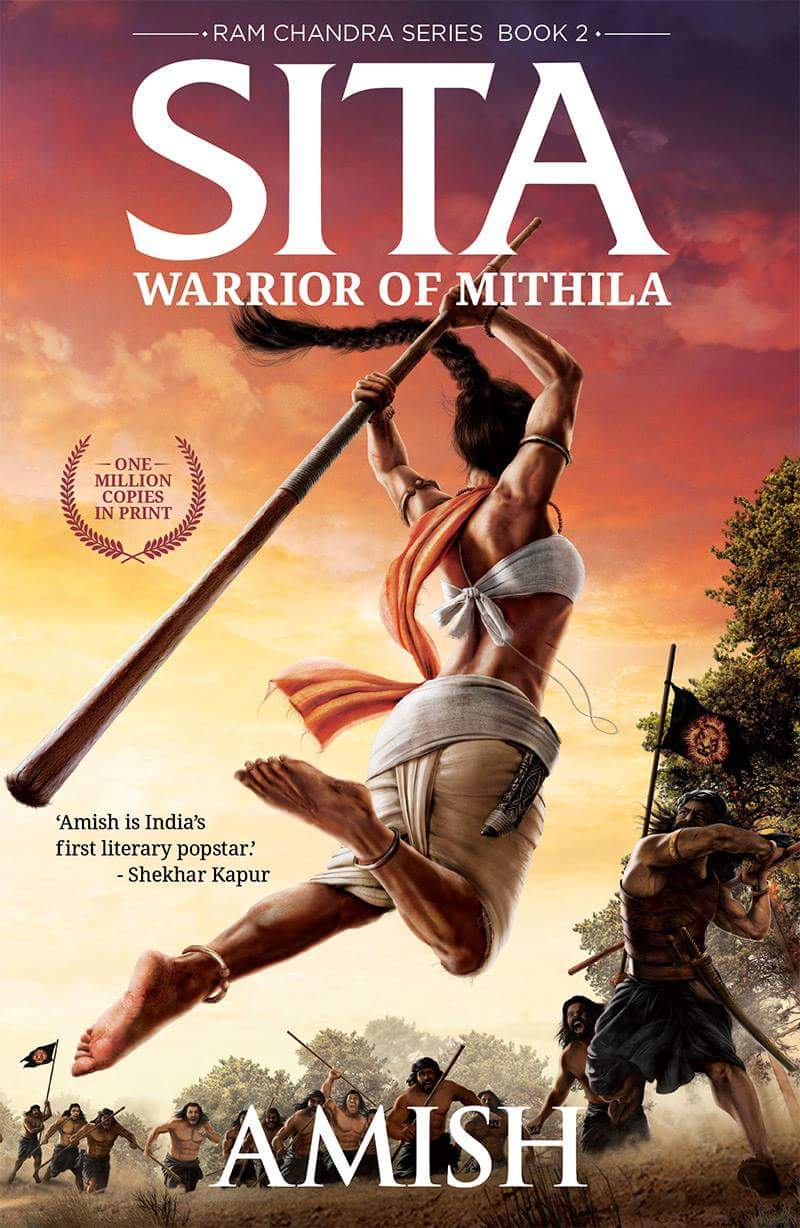 Amish's take on Indian mythology is exceptionally thoughtful, careful and yet crowd pleasing. That characteristic is similar to how  certain movie director from India tells his stories on the big screen – S.S Rajamouli . With the massive success of Bahubali series, there is no shred of doubt that only Rajamouli can handle stories of epic proportions with aplomb, then would he adapt Amish's books for the big screen? Karan Johar has the rights to Amish's Shiva trilogy and he is also the promoter of Bahubali, so is there something we are not reading between the lines? Only time will tell.
Published by Westland Books, Sita: Warrior of Mithila will hit stands on May 16 and is available for pre-order online. It will be officially launched on May 29.
You can pre-order the book here –