India's leading online music streaming service 'Saavn' has gone PRO with a paid 2.0 version update for its iOS users. The 'Saavn Pro' Service offers a 30-day free trial to the users, following which it can be subscribed at a monthly fee of Rs. 220/-.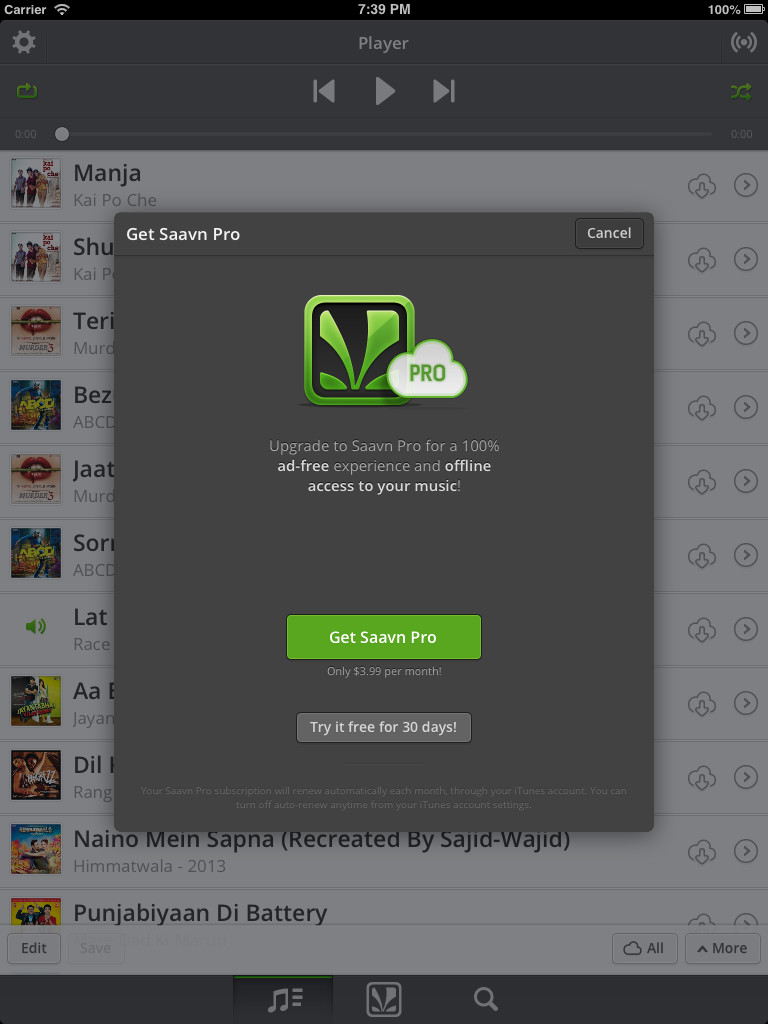 Pro version will be a completely ad-free subscription based service which will enable users to cache music making it available offline, rather than downloading it. The Pro update also brings in a new stable and smooth user interface with improved options for sharing and managing music.
Meanwhile, another popular Bollywood music streaming service Gaana.com, launches its app for Windows Phone. The 'Gaana' app which is already available on iOS, Android, BlackBerry and Nokia S40 devices is now compatible for Windows Phone 8 and Windows Phone 7 as well.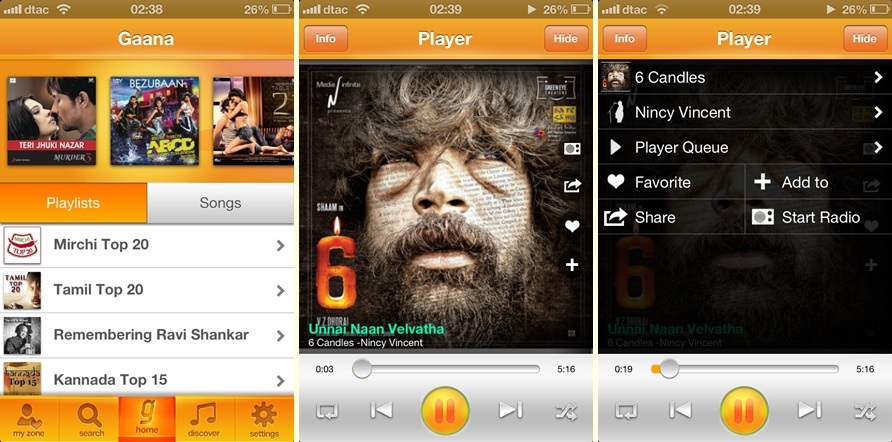 This app offers features like online radio streaming, sharing favourites on social media, searching from over 1 million songs, sorting music into playlists and also a very clean UI and Live Tiles integration , a feature unique to Windows platform.
The developers, Times Internet Limited, also plan on the Gaana + service to pilot this month.