Chief Minister Siddaramaiah while inaugurating Bangalore India Nano 2013 announced that a Rs 100 crore nano park, complete with an incubation center and a nano-science institute, shall be developed on the outskirts of Bangalore. The park shall be funded by Union government's Nano Mission, and the state has provided land spanning 14 acres on Tumkur Road for the same. The nano-park once active, shall play a substantial role in pushing forward new businesses and innovators.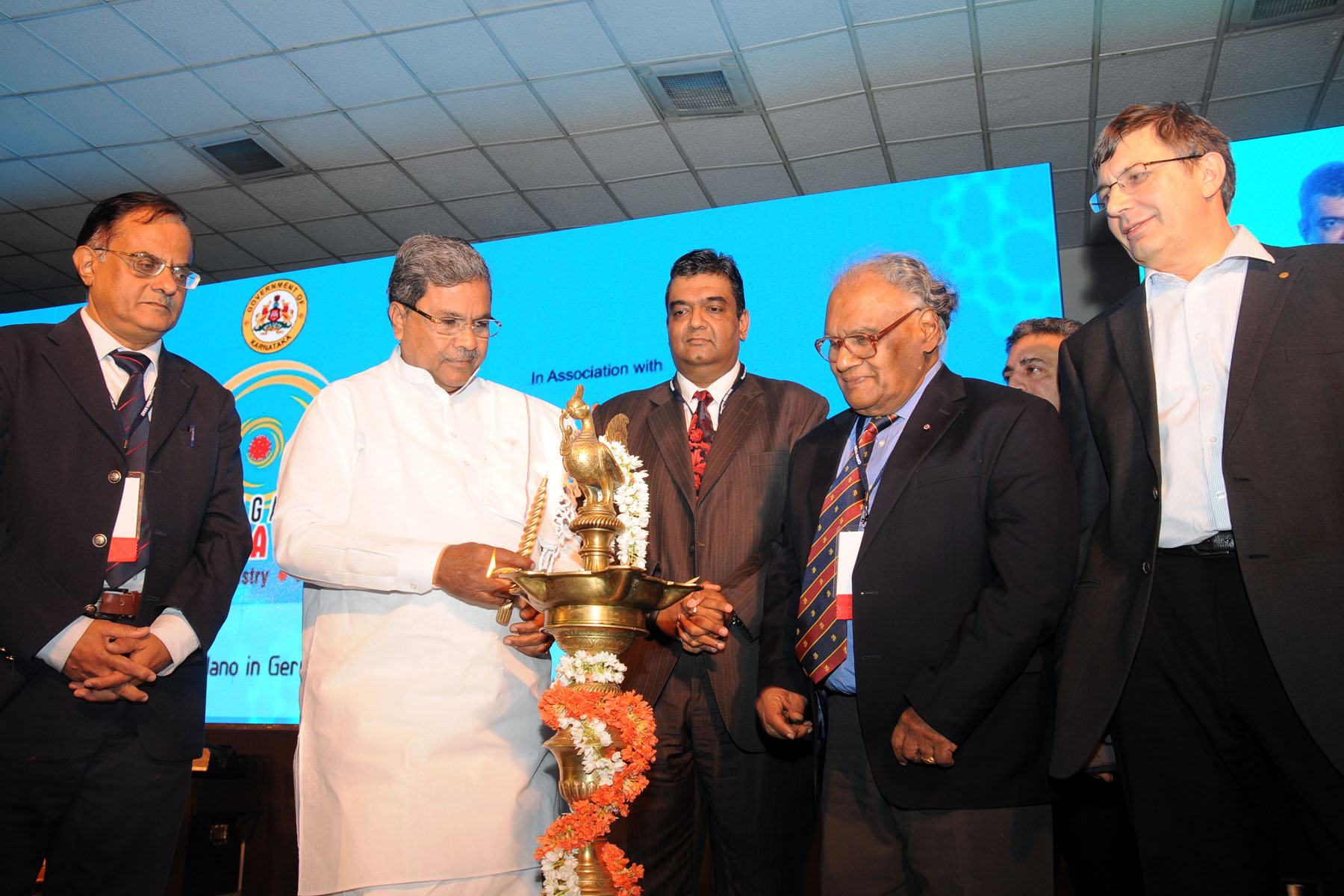 Mr. Siddaramaiah has invited nanotechnology industries and entrepreneurs to come and establish their businesses in the park. The Chief Minister persuaded scientists and researchers to employ nanotechnology to solve the common/daily problems, and added that the State shall plan to increase the outlay for nanotech and other science branches. He said while addressing several academics, scientists and entrepreneurs- "I call upon scientists to come up with tangible nanotechnology-based solutions for food security, energy, water purification, medicine and healthcare as well as waste management." Sir Andre Geim, joint Nobel Prize 2012 winner for his contribution and research on graphene, was present among other key people at the event.
CNR Rao, the Honorary President of Jawaharlal Nehru Centre for Advanced Scientific Research, stated that two of India's top contributors in nano-science — Indian Institute of Science and JNCASR — are both based in Bangalore. He dubbed nan-science as a difficult and "complicated area of research", and has sought continued funding for the same. India has made it through a decent infancy in nano-science with the production of safe drinking water, he said. "We have a long way to go in nanotechnology. Its many possible applications have far-reaching consequences such as new skin for burns patients or drugs targeting cancer tissues. Very soon we will have many solutions to serious problems like health delivery," he stated. His lab at JNCASR has been working on creating hydrogen using nanomaterials- and if stored properly, hydrogen could be the primary energy source of the cars and trains of the future.
IT Secretary Srivatsa Krishna gave us a slight glimpse into the immediate future by fantasizing things that could come through with nanotechnology- a flexible-screen phone, Amazon Air Prime Drones to deliver goods within minutes to your doorsteps, flappable newspapers with audio-video support, and a teeny-tiny robot camera that diagnoses your ailment within your body. I'm so sold.