Aha! Off-road enthusiasts and ATV/quad-bike owners should definitely be cheering for this one. Polaris India in collaboration with AKB Motors has launched two new off road circuits in Bengaluru- @ Play in Sarjapur and Target Games & Facilities Pvt. Ltd. in Yeshwantapur.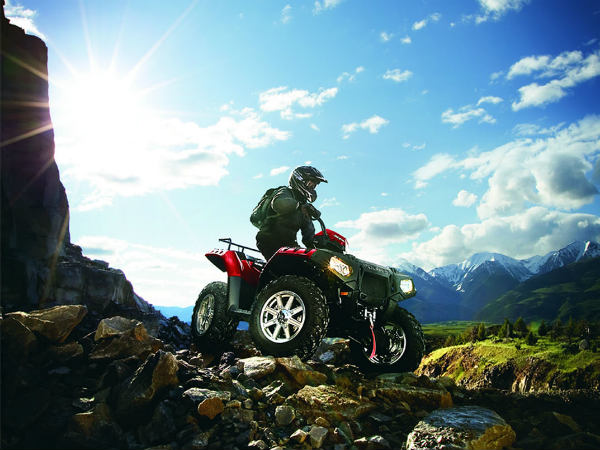 The Sarjapur track spans over 30,000 sq ft having 12 Polaris vehicle for interested adventurists to select from, and offers mounts, climbs, water its and inclined slopes to enthusiasts who wish to experience an awesome off-road feel. The Yeshwanthpur circuit covers 20,000 sq ft of land with 5 Polaris vehicles ranging from Sportsman 90cc to Sportsman 500cc up on offer. AKB Motors, the official dealers of Polaris India, have made available these vehicles. Other tracks possessed by Polaris comprise the ones in Greater Noida, Goa, Pune, Mumbai, Nagpur, Bhopal, Chennai, Ahmedabad, Munnar and Coimbatore. By the end of this year, Polaris plans to expand this entertaining venture to 25 off-road tracks.
Pankaj Dubey, managing director of Polaris India states that mash-up of the rich vibrant culture and the variety in terrain makes the city a potential adventure hub, and Polaris Experience Zone with Play and Target Games & Facilities shall make sure that the adventurous appetite of Bangaloreans is well served. In the interested adventure-crazy South India lies a huge market for Polaris and investing this part of the nation shall surely give them huge returns in the future, he estimates.