Very few people in India noticed the silent entry of the Shanghai based tech firm PHICOMM, even fewer would know (until know) that they even existed but let me break the ice here. PHICOMM, which started its operations 6 years ago is clocking 200% growth rate and after being present in China, USA and Germany its next base of operation will be India where it has already opened sale of two of its products – Energy 653 and Passion 660.
Phicomm is targeting the affordable smartphone category in India which is already overcrowded with the presence of other prominent players. So does Phicomm have a chance to sustain in this over-competitive tech race? Let's find out
Build and Specs
The first thing you notice when you pickup the Energy 653 is its weight; at 125 Grams the phone feels extremely light in your hands. It has glossy removable back cover which houses a 2300 mAH lithium-ion battery ,two slots for SIM cards and one slot of the micro SD card. The phone has a crisp 5 inch HD IPS capacitive touchscreen with 1280 x 720 pixels resolution. HD videos look really sharp and play without any buffer; thanks to its 1.1 Ghz Qualcomm MSM8909 quad core processor, which renders HD videos smoothly without any apparent overheating. The handset has no physical buttons on the front and only 3 capacitive touch buttons. The volume and power button are ergonomically placed on the right. Despite having a 5 inch screen, the phone feels extremely comfortable and its light weight makes long duration calls little less tedious.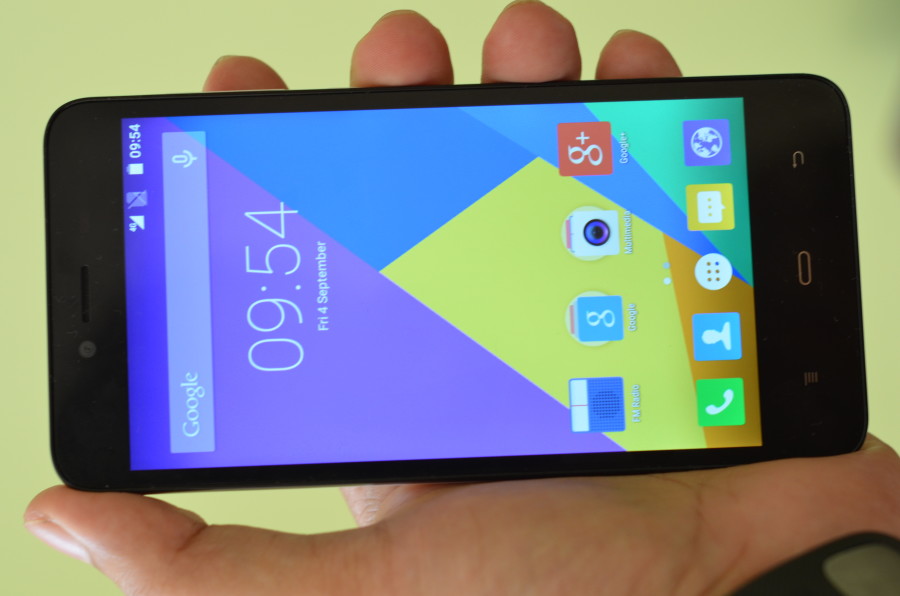 Display
Energy 653 sports a fabulous 5 inch IPS display which is one of the better displays that you would get on a budget smartphone. Full HD videos look sharp and vivid on the screen. Watching your favorite TV shows and YouTube videos can be addictive on this beauty. The viewing angle is large and 2 people can easily enjoy a movie on this one.
Software
Energy 653 runs on the latest android 5.1.1 and has its own custom Expert UI running on top. Customization is where most Android phone makers lose grip as putting a heavy custom UI on top of native OS takes away some extra RAM which leads to a haggard performance. Thankfully Phicomm gets it right here as its expert UI is light and doesn't try to fiddle to much with the native UI. The handset comes installed with some native apps such as Wlan, Music, Messaging and File Manager etc.
Camera
Energy 653 comes loaded with a 8 MP rear with LED flash and 2 MP front camera. Though the camera is certainly not its USP it still manages to capture decent photos at a good resolution. The camera also takes decent shots under low light conditions.
See the uncompressed photos clicked by the energy 653 camera to gauge its capabilities according to your need.
Processor and User Experience
The handset has a snapdragon 210 processor which clocks a decent 1.1Ghz for all its 4 cores. The 210 processor is specifically designed for budget smartphones with 4G capabilities. The processor didn't show any signs of overheating during regressions tests of CPU intensive gaming and rendering HD videos.
The phone has 1 GB of RAM and a 8 GB internal storage, which can be extended via micro SD cards upto 64 GB. The combination on RAM and CPU might look on the lower side on paper but in practical situation the user experience was pretty smooth and the energy 653 was able to handle multiple apps and games running simultaneously without any apparent lag or performance issues.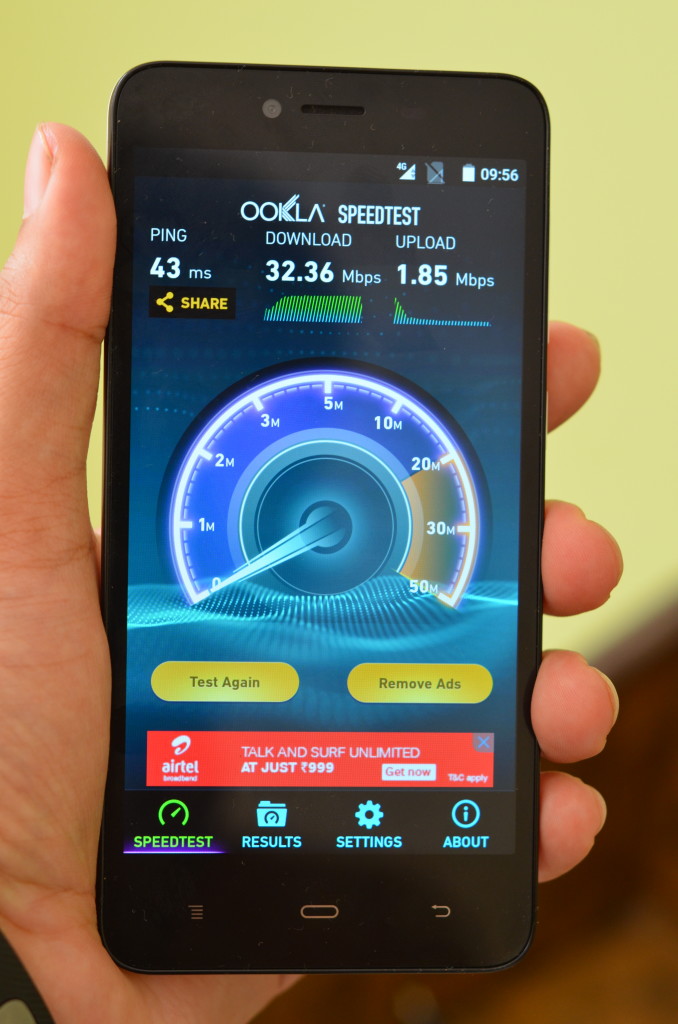 Final Word
The Phicomm Energy 653 is one of the rare phones which work better in reality than on paper. With decent build quality and smooth software + hardware integration, this one is a winner all the way and what makes it a killer phone in the affordable segment is its price tag – Rs 4,999. That price tag makes it the cheapest 4G phone in the market. It is highly recommended if you are looking for an affordable smartphone.
You can buy the Phicomm Energy 653 from Amazon by clicking here.