With Microsoft now presiding over Nokia's devices and services division, a revamp of latter's flagship product was pretty much expected. And the first step the company's taking is to redesign Lumia smartphones as touch-me-nots, complete with Kinect-like motion-sensing technology. The Verge in a report claimed that the Microsoft's future flagship device – codename McLaren – shall include gesture support to let users navigate their handset without having to touch the display, and shall be launched on several US carriers during the later half of 2014. The report quotes sources familiar with the plan stating that the new gesture feature is internally being referred to as Real Motion or 3D Touch, and has been developed by Nokia.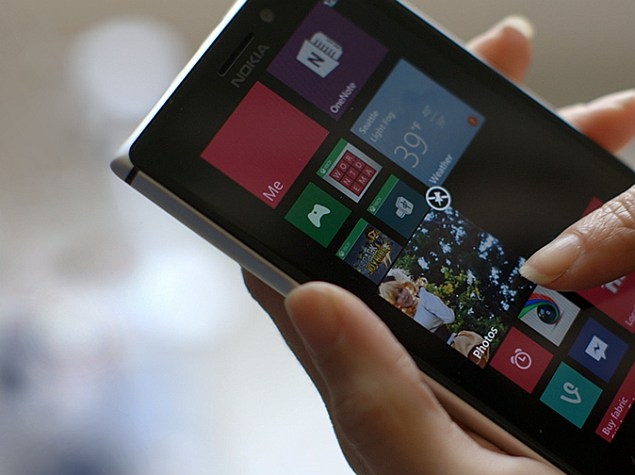 @evleaks had earlier tipped about Nokia's strategy for 2015, which featured even McLaren. Nokia's rumored 'Goldfinger' was expected to launch this year with the latest Windows Phone 8.1, but the launch date was set for a later date owing to an additional update. The report states that being employed as an engineered device by developers for the forthcoming UI modifications and even the McLaren launch.
As per the reports, McLaren shall house several sensors to enable the 3D Touch technology. Microsoft's also brainstorming with several developers to beef up the new system with compatible apps and games. The 3D Touch technology, claims the report, shall remain unique to McLaren Windows Phone, and shall not be found on any Samsung or HTC handsets initially. Some anticipated gesture features include answering calls by just keeping the phone near user's ear, cutting a call by placing phone back in pocket, muting phone and dismissing notifications/alerts via hand gestures, etc.
To the uninitiated, Kinect is an add-on peripheral for the Xbox 360 video game console and Windows PCs, first introduced by Microsoft in 2010. With Kinect, users can communicate and control the device via gestures and spoken commands, eliminating the need of using a standard input device. Kinect for Windows allows developers and businesses to build their applications with new-generation modern interfaces. Developers can make use of features like enhanced speech, skeletal tracking, face tracking and seated mode tracking.