From 'Bhalo' Bengal to quaint Delhousie, one word that strikes gold for the movie- "picturesque". The film is nothing but a colourful canvas of the beautifully rich textures of emotions. Set in the backdrops of Bengal and Kashmir, the film revolves around the lives of two beautiful people caught in the web of love, ulterior motives, passion, and lies.
Pakhi (Sonakshi Sinha) is a pampered daughter of a filthy-rich Zamindar in Bengal. Her life revolves around luxury, love and comfort in her sprawling bunglows. Her oh-so-beautiful looks make her look like a goddess on earth. She is a nymph and gets everything from her doting father. However, she is oblivious of the peril that is soon to befall her. Varun (Ranveer Singh) is a suave con-man who has a life completely opposite to Pakhi's. He never had an opulent lifestyle though his charm and manners were totally royal! He enters Pakhi's life and thus begins this lovely adventure. Pakhi's family fall on the thorns of life and shift to Delhousie and meet this 'innocent' con-man who impresses the Zamindar with all his charm. He requests the Zamindar to permit him for an archeological dig. The zamindar is impressed and lo and behold, his daughter too is! The delicate flirting starts and Pakhi is totally into him. She starts building castles in air only to shatter as the "Love of her Life" has cruel intentins to swindle them. What happens then? Will they still get together? Ever?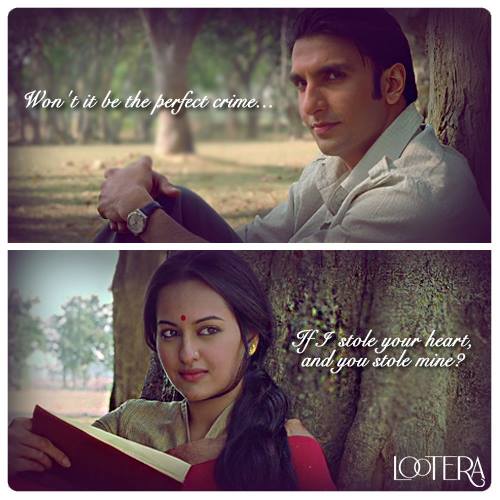 All these questions revolve in audience's mind. Vikramaditya Motwane did a good job but was expected to deliver something stupendous after the memorable Udaan. Kudos to cinematography and light music that soothes ears despite the mediocre story-line. The locations were to die for! Ranveer Singh's flimflam act was not new, but commendable.  Surprisingly, it's Sonakshi Sinha who forms the movie's soul, just plain awesome. She has outdone herself brilliantly as an actor with such a mature rendition of Pakhi. As a quicksilver she's beautiful throughout. Vikrant Massey was endearing in his little role, while Adil Hussain and Divya Dutta filled up the movie well. Amit Trivedi's exceptional music simply punctuates the latter half of the film.
The story may not exactly be a masterpiece, but for the actors and for the beautifully captured picturesque locations, this film definitely deserves a watch.
4/5