South Korean electronics major LG is all set to deliver the next Google phone. After the success of Nexus 4, Google has decided to extend partnership with LG who could also build other Google devices, according to Korea Times. As per the report though Motorola, which was taken over by Google in 2012, was expected to take charge from LG for the next assignment but it now seems that LG will continue from where it left off and is already toiling hard to develop Nexus 4's follow-up rumored to be Nexus 5.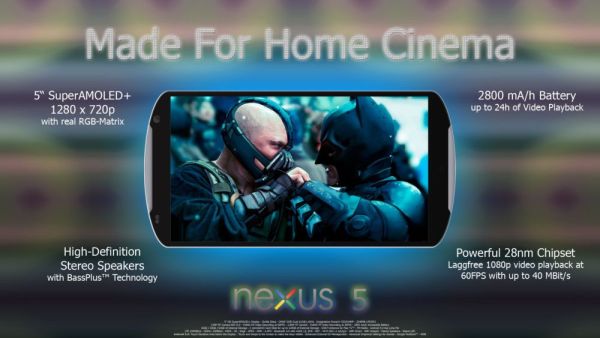 The Report also states that LG is making every effort to build on this partnership with Google and co-ordinate with the tech giant to co-design and develop Google TV along with the set-top box for supported applications. Google and LG have also discussed over the development and launch of a Google-LG OLED TV along with LG's involvement in Google's 'Glass' project.
There were speculations about who would develop the next Nexus handset. Motorola, since being taken over by Google in 2012, hasn't introduced a Google product as of yet. However, it is learnt that onto a project that could change the concept of smartphones. The product could be launched this year.
Unveiled in November last year, the Nexus 4 had received rave reviews and had become quite popular. However, Google and LG failed to keep up with increasing demand and the smartphone was out of stock regularly. Both Google and LG blamed each other for the failure. While Google held LG's supply chain responsible, according to LG, Google could not estimate demand which led to shortage. The two would definitely not want history to repeat post-Nexus 5's launch.