Chinese giant Lenovo has launched its first ever Android laptop in Lenovo A10 convertible. Details such as availability and price are still under wraps though it would be reasonably priced assured Bai Peng, VP and GM of Notebook Business Unit at Lenovo. The Laptop is thin, light and is flexible between two modes.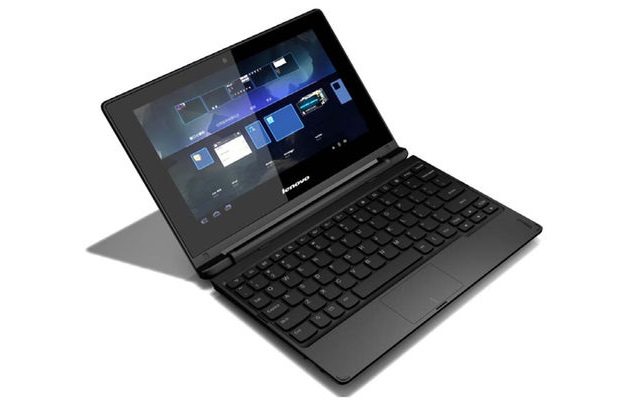 The Lenovo A10 is driven by a 1.6GHz Quad-Core RK3188 Cortex A9 processor. It comes packed with 2GB of RAM and offers 32GB of onboard storage space. Memory can be expanded externally via a microSD card. The laptop runs on Android v4.2 OS.
It sports a 10.1-inch touch screen with a resolution of 1366×768 pixels. On the top of the display is VGA webcam. The display can be flipped through 300 degrees when in stand mode. Lenovo's A10 comes with the popular AccuType keyboard that features keys dedicated to different Android functions. Connectivity options include Wi-Fi, Bluetooth, USB 2.0 ports and an HDMI port. Battery supports up to 9 hours of video playback. It weighs under a kilogram and is just 17.3mm thick.
Pricing and availability will vary with region.
"With the recent explosive growth in Android-based, smart connected devices, customers are relying more on Android apps for both work and play. Why should they be required to switch and duplicate to use their laptop? Lenovo's A10 brings ultra-portability and dual-mode benefits to Android users at a reasonable price," said Bai Peng. He further added, "Thin and light, with multiple modes and user-inspired innovations for an outstanding user experience the A10 is uniquely Lenovo."
Lenovo A10 Specifications-
–          10.1-inch touch screen with 1366×768 pixels resolution –          1.6GHz Quad-Core RK3188 Cortex A9 processor –          2GB RAM –          32GB Internal storage space –          Android 4.2 (Jelly Bean) OS –          VGA webcam for video chatting –          Wi-Fi, Bluetooth, USB 2.0, HDMI port –          9 hours of video playback