Chinese technology company LeEco announced content based LeEco Membership program along with the new the new Le 1s Eco smartphone at an event in Mumbai on 3rd May.  The company involves itself in streaming service in Indian Market and calls it as " Supertainment services'. The announcement was made in collaboration with Yupp TV, Eros Now and  Hungama Music.  The content will be categorized into three apps, the Le Vidi, Le Live  and Le Music which now comes pre-installed in every device from LeEco. For existing LeEco users the app will be available via an OTA update.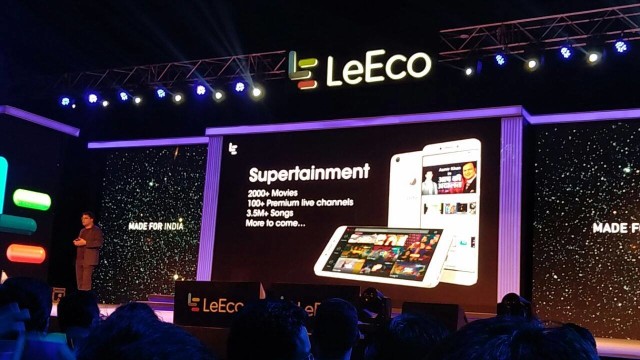 The LeEco Membership Program gives users the access to watch 2000+ movies( powered by Eros Now), 100+ live TV channels (powered by Yupp TV) and 3.5 + million songs( powered by Hungama Music). Not just that, members also get the 5TB cloud  storage space, exclusive deals and discounts and even live streaming of 50+ concerts from all over the world in this membership program. On a quick note, the Music service by Hungama will only be available for Q3.
The service is priced at Rs 490/month and 4900/year, but you're getting one year of subscription at no cost when you buy the newly launched LeEco Le1S Eco. So basically you just have to pay Rs 9,999 for a one year worth of music, live TV and movies for free along with the device. The company has assured that the content library will only grow eventually to a larger extent.
The new LeEco Le 1s Eco is on pre-registration via Flipkart right now and will be available for purchase at an introductory price of Rs 9,999 on the 12th of May.
You can read our Full Review of LeEco 1s here.
Subscribe To Indian Nerve