The International Film Festival of Kerala (IFFK) will commence December 7 with the screening of The Ring (1927), directed by Alfred Hitchcock. The day also marks the 75th anniversary of 'Balan'- the first Malayalam silent film. Following the restored film's screening is a live orchestra by the British Jazz crowd-pleaser Soweto Kinch & team which includes names like Paul Booth, Shaney Forbes, Richard Henry, Robert Mitchell, Jay Phelps, and Karl Oloniluyi-Abel, the same team that orchestrated at the Britain Premiere.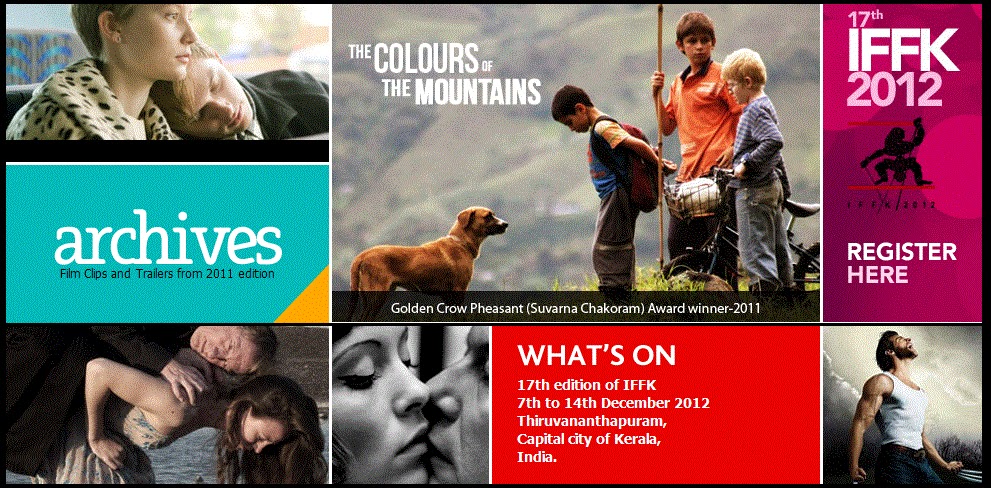 Also, Deepa Mehta's Midnight's Children is all geared up for its premiere on 10th December at IFFK. The movie adaptation of Salman Rushdie's book by the same name features Ronit Roy, Siddharth, Satya Bhabha, Anupam Kher, Rahul Bose, Darsheel Safary, Soha Ali Khan and Shabana Azmi in the lead. The film opened to critical acclaims at the Telluride Film Festival and Toronto International film festivals, and is being distributed in India by PVR Pictures. The movie is scheduled for release in early 2013.
The film festival shall be held December 7-14 at Thiruvananthapuram. For any details regarding the
IIFK
, contact :  
KERALA STATE CHALACHITRA ACADEMY
Sasthamangalam,
Thiruvananthapuram,
Kerala, India- 695010.
Phone:2310323, 2312214
Fax: +91-471-2310322
Email: 
programme@iffk.in
, 
adirector@iffk.in