Idea Cellular means business, and the telecom service provider has followed the footsteps of its peers Vodafone and Reliance Communications in cutting down its data tariffs by almost 90% all across the country, and aims at an increased margin. The 2G tariffs have been reduced by up to 90% while the 3G tariffs have been slashed down to 33% for six months starting November 15th.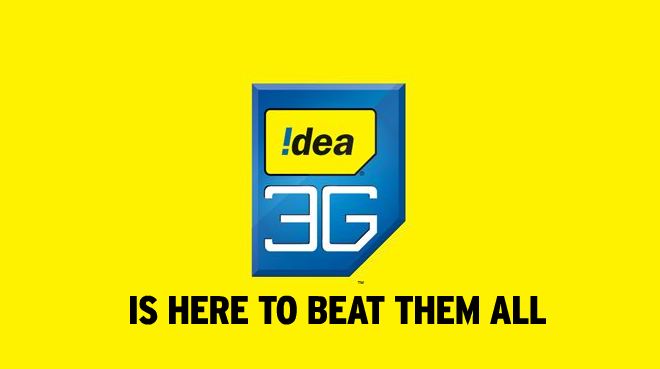 Lower tariffs imply lower realizations, earlier experienced by operators when they slashed voice tariffs. But the game changes altogether when it concerns data usage, as with lower tariffs the data users are bound to increase n number, and the existing users shall end up using more data that what they use currently. Ambrish Jain, Deputy Managing Director of Idea Cellular, said- "Whenever data tariffs are cut, many more new customers get added and existing subscribers increase their usage. Within a short period of time, decrease in data tariffs gets covered by increase in usage. So, revenues get protected." With data usage going up, the overall Average Revenue Per User (ARPU) shall go up in long term, thus bettering the company's margins.
With more subscribers opting for data services, Idea's networks shall also be utilized optimally. In all the ten circles where Idea offered 3G data, it has slashed the 3G data rates to almost the existing 2G data rates. With this cut-down, users making use of 3G on their devices shall be saving up to 30% on their monthly data-usage bills. At present, Idea charges 2 paisa per 10 KB.
Vodafone earlier slashed its data rates by 80%, while Reliance equated its 3G data rates with 2G rates. Jain added- "The subscribers who use internet packs already have lower rates. We have just reduced the ones for pay-as-you-go where new users will come in and try data without inhibitions as the rates are reduced. Our data rates are already the lowest in the world, just like voice rates. Data using subscriber base should grow to 70-80% of total subscriber base, in the next couple of years. This will happen as more data users keep increasing, and more application happens and as usage of smartphones increases. That is the industry phenomenon not our customer base."
As of now, 25% of the total subscribers in India use data packets on their devices. Idea has over one-fourth of its subscribers using data services- it totals 33 million data subscribers, while its entire subscriber count is 127 million.