Porsche has added its latest Turbo S variant to its revamped Panamera Gran Turismo car portfolio, and Porsche India has officially commenced the bookings for this car. It's expected that the Porche Panamera Turbo S variant shall be priced over Rs 2 crores (the Panamera Turbo is currently priced at Rs 1.99 crore), but there's no official stamp on the price yet. Deliveries of this car shall start February 2014.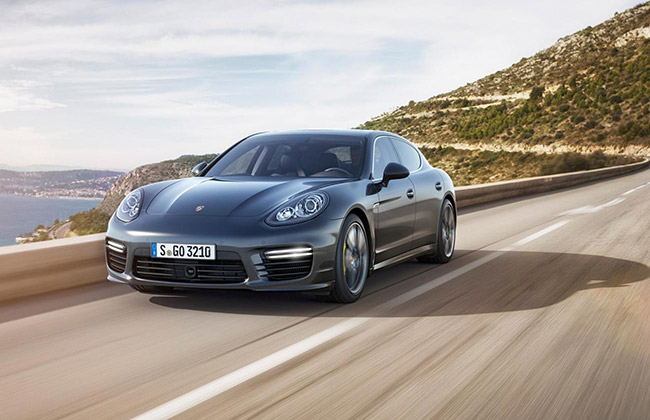 It's six months since the Panamera was given a makeover, and many more improvements have been done to the Panamera Turbo S. The car sports a 4.8 liter twin turbo V8 petrol engine that delivers a peak power of 570 bhp and a peak torque of 750 Nm (800 Nm in overboost), i.e, both the power and the torque have been upped by a figure of 50 as compared to Turbo.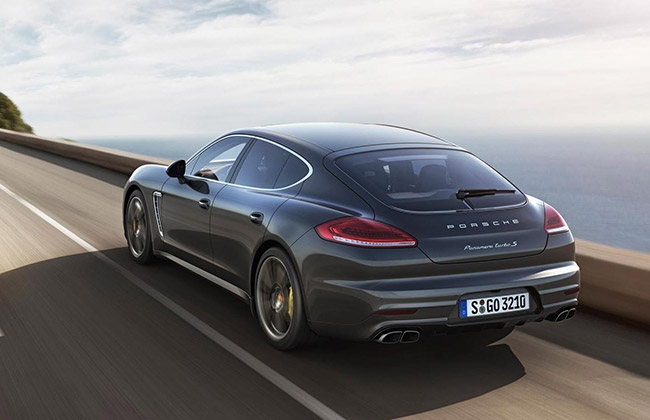 The revamp includes new turbochargers and better fuel-injection systems that propel the limo from 0-100 kmph in just 3.8 seconds, delivering a maximum speed of 310 kmph- making it the most powerful and the fastest car in its range. The engine's paired to a 7-speed automatic gearbox  with twin clutches for faster gear shifts.
The visual changes include the following:
Front Bumber
Larger rear window
20-inch alloy wheels (same as in 911 Turbo II) and wider tires
New interior finish
The Panamera Turbo S boasts three driving modes- Comfort, Sport and Sport Plus. The power transmission is handled by an active all-wheel drive system. The sports-car shall be officially showcased at the Tokyo Motor Show that will kick off next week. Keep watching this space for more updates.