One of India's leading online entertainment company– Hungama.com — has launched a committed music app for iOS, Android and BlackBerry 10 devices, which shall offer stream free music from a music library that boasts over 2 million songs spanning across Hindi, Tamil, Malayalam, Telugu, Punjabi, Devotional, Regional, and other Popular International music (/videos).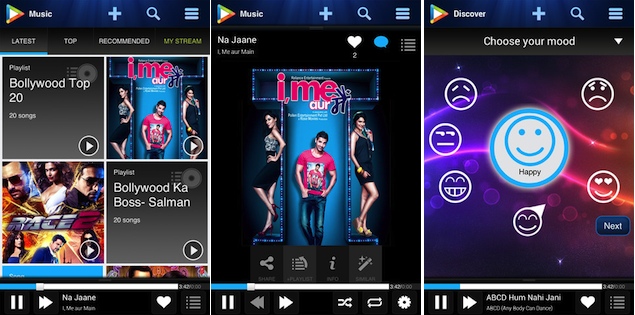 The app features a Discovery Engine that lets users browse music based on their moods. It even has a My Stream application that allows users to share their music, playlists and connect with friends over several social medias. Every time you stream a song/video, create playlists or invite friends, you get free points which could be traded in the redemption store to get free music downloads, movie tickets, discount vouchers, merchandise and much more.
iOS users may upgrade the app to Premium membership of Rs. 110 )$1.99) for an Ad-free access to music library. Offline mode music/video playback shall be made available soon.